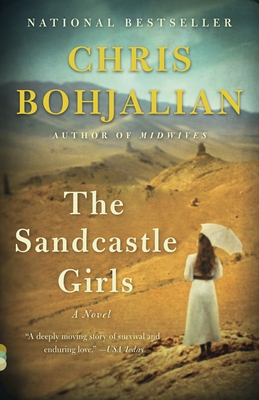 The Sandcastle Girls (Vintage Contemporaries)
Paperback

* Individual store prices may vary.
Other Editions of This Title:
Digital Audiobook (7/16/2012)
August 2012 Indie Next List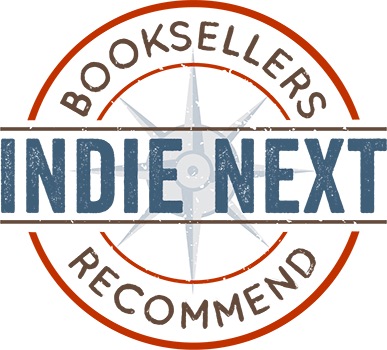 "Evil thrives in dark and secret places, spots where the world has turned away and forgotten. In 1915, there are many distractions as a world war rages. While attention is focused elsewhere, the Turks unleashed horrific cruelty and death on the Armenians. A young American, Elizabeth Endicott, travels to Aleppo, Syria, to work with Armenian refugees. Her life will never be the same. Armen has lost everything a man holds dear, his family destroyed in the genocide. He befriends the young American and is moved by her zest for life and commitment to helping his people. These are characters you will root for, full of spirit and a desire to make a difference. Epic in scope, this is on my list of favorites for the year!"
— Deon Stonehouse, Sunriver Books, Sunriver, OR
View the List
Description
NATIONAL BESTSELLER • From the bestselling author of The Flight Attendant, here is a sweeping historical love story that probes the depths of love, family, and secrets amid the Armenian Genocide during WWI.

When Elizabeth Endicott arrives in Aleppo, Syria, she has a diploma from Mount Holyoke, a crash course in nursing, and only the most basic grasp of the Armenian language. It's 1915, and Elizabeth has volunteered to help deliver food and medical aid to refugees of the Armenian Genocide during the First World War. There she meets Armen, a young Armenian engineer who has already lost his wife and infant daughter. After leaving Aleppo and traveling into Egypt to join the British Army, he begins to write Elizabeth letters, realizing that he has fallen in love with the wealthy young American.
 
Years later, their American granddaughter, Laura, embarks on a journey back through her family's history, uncovering a story of love, loss—and a wrenching secret that has been buried for generations.
Praise For The Sandcastle Girls (Vintage Contemporaries)…
"A deeply moving story of survival and enduring love." —USA Today  
  
"Bohjalian deftly weaves the many threads of this story back and forth, from past to present, from abuse to humanity, from devastation to redemption. . . . Utterly riveting." —The Washington Post
  
"Chris Bohjalian is at his very finest in this searing story of love and war. I was mesmerized from page one. Bravo!" —Paula McLain, author of The Paris Wife 
 
"Bohjalian—the grandson of Armenian survivors—pours passion, pride, and sadness into his tale of ethnic destruction and endurance." —Entertainment Weekly

"Dead-solid perfect. Bohjalian is a literary novelist unafraid to reference Proust's madeleine and expect readers to get it. But his books are also filled with artfully drawn characters and great, passionate storytelling. The Sandcastle Girls is all that, but different, more powerful." —The Seattle Times

"In his latest novel, master storyteller Chris Bohjalian explores the ways in which our ancestral past informs our contemporary lives—in ways we understand and ways that remain mysteriously out of reach. The Sandcastle Girls is deft, layered, eye-opening, and riveting. I was deeply moved." —Wally Lamb, author of The Hour I First Believed 
 
"A searing, tightly woven tale of war and the legacy it leaves behind. . . . A nuanced, sophisticated portrayal of what it means not only to endure, but to insist on hope." —Oprah.com


"It takes a talented novelist to combine fully ripened characters, an engrossing storyline, exquisite prose and set it against a horrific historical backdrop—in this case, the Armenian Genocide—and completely enchant readers. The prolific and captivating Chris Bohjalian has done it all with The Sandcastle Girls." —Associated Press

"The scope of The Sandcastle Girls is almost epic. . . . While there are the rich personal stories that his readers connect to, what he has achieved is much larger. Bohjalian has written a compelling and powerful novel that will bring the history of the genocide to a wide audience. The Sandcastle Girls will remain ingrained in your consciousness." —The Armenian Weekly 

"[A] great read. . . . Affecting." —People

"This book is a masterfully written story of war and love and is especially meaningful as we approach the centennial observance of the 1915 Armenian genocide." —Louisville Courier-Journal
 

"A compelling new novel that is part love story, part history lesson. . . . An eye-opening tale of longing and discovery. . . . A bittersweet reflection on hope even in the darkest circumstances. . . . [The Sandcastle Girls] is about the ways the past informs the present, about the pain but also the richness of heritage." —The Miami Herald


"Bohjalian succeeds in depicting the horror, without sentimentalizing it. . . . He has fulfilled the duty of anyone seeking to document a genocide—he ensures that we don't look away." —The Boston Globe

"An unforgettable exposition of the still too-little-known facts of the Armenian genocide and its multigenerational consequences." —Kirkus Reviews (starred review) 


"Touching and believable, adding a softer dimension to what is at times a brutal story." —The Vancouver Sun

"Bohjalian powerfully narrates an intricately nuanced romance with a complicated historical event at the forefront. With the centennial of the Armenian genocide fast approaching, this is not to be missed. Simply astounding." —Library Journal (starred review) 


"A beautiful, frightening, and unforgettable read." —Publishers Weekly 


"[Bohjalian's] characters are as real as our own relatives. The well-researched history that forms the background informs, intrigues, and enchants—even as recollections of horror mount." —The Florida Times-Union

"A tender love story." —The Plain Dealer

"Remarkably supple. . . . Bohjalian keeps his eyes on the personal, the little moments that illuminate broader social movements. . . . Moment by moment, and passage by passage, the novel lights up a disturbing period of history." —The Columbus Dispatch


"So poignant. . . . Passion comes through clearly in The Sandcastle Girls, with Bohjalian's carefully chosen words, his flesh and blood characters, and his vivid descriptions. . . . It is a story of death and the triumph of life and quite possibly the best thing Bohjalian has written." —The Salisbury Post


"I was completely mesmerized by The Sandcastle Girls. Bohjalian pulls his readers into this fictional yet historical setting by educating, entertaining and enthralling them with beautifully written prose. . . . Truly enchanting." —The Times Record News


"Sober, elegiac, and respectful. It's not for the Lauras to capture the agony of those who perished, but they can, in small ways, show how human dignity reasserted itself in the face of unthinkable breaches of the social contract. At the opening of the novel, Laura reflects that Americans could benefit from a book called The Armenian Genocide for Dummies. Indeed, many of us could—but a fiction like Bohjalian's, with its power to reach legions of readers, may be far more valuable." —Seven Days


"So filled is it with the suspense of life and death that The Sandcastle Girls is difficult to categorize. The story is fiction, but it is true. It's history, but it's also art." —The Weekly Standard


"[A] moving multi-generational saga. . . . A sober, elegiac, and touching novel." —Bookreporter


"A romance so beautiful and believable it hurts." —The Free Lance-Star (Fredericksburg, VA)



Vintage, 9780307743916, 320pp.
Publication Date: April 16, 2013
About the Author
CHRIS BOHJALIAN is the #1 New York Times bestselling author of twenty-three books, including Hour of the Witch, The Red Lotus, Midwives, and The Flight Attendant, which has been made into an HBO Max limited series starring Kaley Cuoco. His other books include The Guest Room; Close Your Eyes, Hold Hands; The Sandcastle Girls; Skeletons at the Feast; and The Double Bind. His novels Secrets of Eden, Midwives, and Past the Bleachers were made into movies, and his work has been translated into more than thirty-five languages. He is also a playwright (Wingspan and Midwives). He lives in Vermont and can be found at chrisbohjalian.com or on Facebook, Instagram, Twitter, Litsy, and Goodreads, @chrisbohjalian
Though The Sandcastle Girls is a novel, author Chris Bohjalian (and fictional narrator Laura Petrosian) based their storytelling on meticulous research. What can a novel reveal about history that a memoir or history book cannot? Before reading The Sandcastle Girls, what did you know about the Armenian genocide? How does this history broaden your understanding of current events in the regions surrounding Armenia?
What lies at the heart of Armen and Elizabeth's attraction to each other, despite their seemingly different backgrounds? What gives their love the strength to transcend distance and danger?
The novel includes characters such as Dr. Akcam, Helmut, and Orhan, who take great risks opposing the atrocities committed by their superiors; Bohjalian does not cast the "enemy" as uniformly evil. What do these characters tell us about the process of resistance? What separates them from the others, who become capable of horrific, dehumanizing acts?
Discuss the bond between Nevart and Hatoun. What do they demonstrate about the traits, and the trauma, of a survivor? How do they redefine motherhood and childhood?
Bohjalian is known for creating inventive, authentic narrators for his novels, ranging from a midwife to a foster child. Why was it important for The Sandcastle Girls to be told primarily from the point of view of a woman? How was your reading affected by the knowledge that the author is a man?
In chapter 9, Elizabeth courageously quotes the Qur'an to appeal to the conscience of the Turkish lieutenant. What diplomacy lessons are captured in that moment? For the novel's characters—from aid workers to Armenians who tried to convert—what is the role of religion?
When Laura describes the music of her 1960s youth, her steamy relationship with Berk, her belly-dancing aunt, and other cultural memories, what is she saying about the American experience of immigration and assimilation? Culturally, what did her grandfather sacrifice in order to gain security and prosperity in America?
Discuss the various aid workers depicted in the novel. What motivated them to assist in this particular cause? Do Alicia, Sister Irmingard, and Elizabeth achieve similar outcomes despite their different approaches? What overseas populations would you be willing to support so courageously?
Does Ryan Martin use his power effectively? How does Elizabeth gain power in a time period and culture that was marked by the oppression of women?
The vivid scenes of Gallipoli bring to life the global nature of war over the past century. As Armen fights alongside Australians, what do we learn about the power and the vulnerabilities of multinational forces? What did it mean for his fellow soldiers to fight for a cause so far removed from their own homelands, and for his own countrymen to rely on the mercy of outsiders?
At the end of chapter 19, does Elizabeth make the right decision? How would you have reacted in the wake of a similar tragedy?
How do Laura's discoveries enrich her sense of self? Discuss your own heritage and its impact on your identity. How much do you know about your parents' and grandparents' upbringing? What immigration stories are part of your own family's collective memory?
As she tries to explain why so few people are aware of the Armenian genocide, Laura cites the fact that the victims perished in a remote desert. The novel also describes the problem of trying to document the atrocities using the cumbersome photography equipment of the day. Will the Information Age spell the end of such cover-ups? For future generations, will genocide be unimaginable?
Which aspects of The Sandcastle Girls remind you of previous Bohjalian novels you have enjoyed?