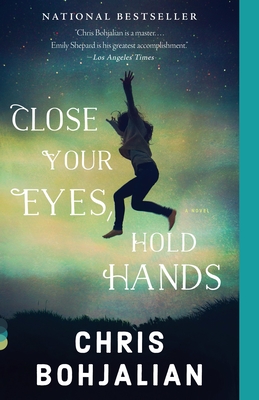 Close Your Eyes, Hold Hands (Vintage Contemporaries) (Paperback)
Vintage, 9780307743930, 288pp.
Publication Date: May 26, 2015
* Individual store prices may vary.
July 2014 Indie Next List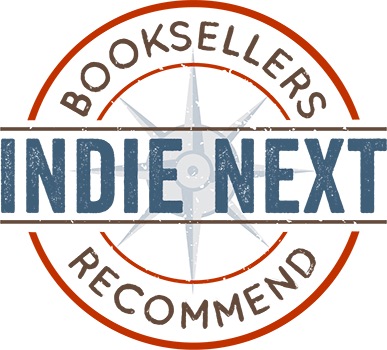 "A very contemporary and controversial subject helps make this novel scarily real. The narrator is Emily, the 14-year-old daughter of parents who both work at a nuclear power plant in the Northeast Kingdom of Vermont. The plant melts down, both parents are killed, and there are questions about their responsibility for the disaster. Experiencing guilt by association, Emily goes on the run and ends up homeless in Burlington. She befriends a nine-year-old boy who is also on the run along with other loners looking to survive. Fast-paced, gritty, and believable, this is a novel perfect for book club discussions."
— Liza Bernard, Norwich Bookstore, Norwich, VT
View the List
Description
A Washington Post, St. Louis Post-Dispatch, and Milwaukee Journal Sentinel Best Book of the Year

Emily Shepard is on the run; the nuclear plant where her father worked has suffered a cataclysmic meltdown, and all fingers point to him. Now, orphaned, homeless, and certain that she's a pariah, Emily's taken to hiding out on the frigid streets of Burlington, Vermont, creating a new identity inspired by her favorite poet, Emily Dickinson. 

Then she meets Cameron. Nine years old and with a string of foster families behind him, he sparks something in Emily, and she protects him with a fierceness she didn't know she possessed. But when an emergency threatens the fledgling home she's created, Emily realizes that she can't hide forever.
About the Author
Chris Bohjalian is the critically acclaimed author of seventeen books, including the New York Times bestsellers The Sandcastle Girls, Skeletons at the Feast, The Double Bind, and Midwives. His novel Midwives was a number one New York Times bestseller and a selection of Oprah's Book Club. His work has been translated into more than twenty-five languages, and three of his novels have become movies (Secrets of Eden, Midwives, and Past the Bleachers). He lives in Vermont with his wife and daughter. Visit him at www.chrisbohjalian.com or on Facebook.
Praise For Close Your Eyes, Hold Hands (Vintage Contemporaries)…
  "A compelling tale of loss, resilience, and transformation." —The Boston Globe, "Pick of the Week"

"Suspenseful, provocative, often terrifying yet compassionate. . . . One of the most memorable teenage protagonists in recent fiction." —The Washington Post
 
"Heartbreaking. . . . This is an adult novel . . . but readers of any age who love John Green's novels might find [Emily]'s story, sobering as it is, an awesome one." —Milwaukee Journal Sentinel
 
"Stirring, sensitive. . . . One of the most authentic and distinctive voices since Emma Donoghue's [Room]." —San Francisco Chronicle
 
  "I have a new favorite Chris Bohjalian novel.  Close Your Eyes, Hold Hands is a book I wish I'd been smart enough to write:  a masterpiece of narrative voice." —Jodi Picoult

"Chris Bohjalian is a master. . . . Emily Shepard is his greatest accomplishment." —Los Angeles Times

 "A chilling and heartbreaking suspense novel." —USA Today
 
"Enthralling and indelible." —People
 
"Intelligent, rich in detail, filled with full-blooded characters…. Bohjalian at his finest." —The Seattle Times
 
"A 'must read' book." —St. Louis Post Dispatch
 
"Haunting and resonant." —The Miami Herald

"Emily's character is written so well and her story so absorbing (this is very much a read-in-one-or-two-sittings type of book) that it is easy to forget you're actually reading . . . Close Your  Eyes, Hold Hands reminds us of our innate need for connection." —Pittsburgh Post-Gazette

"A masterful storyteller . . . Bohjalian hits every note. His characters have depth, his story sings." —The Advocate (Baton Rouge, LA) 

 "Bohjalian delivers a thoroughly engrossing and poignant coming-of-age story set against a nightmarish backdrop as real as yesterday's headlines from Fukushima and Chernobyl. And in Emily he's created a remarkable and complicated teenager . . . [with] a wry, honest voice as distinctive as Holden Caulfield's."  —Associated Press
 
"Dazzling. . . .  A novel for the ages. . . . This is pure beauty in book form." —The Free-Lance Star (Fredericksburg, VA)

"A potent story of loss, hope, and the overpowering yearning for home."  —The Armenian Weekly
 
"Rings with poetry and truth." —Library Journal

"A dystopian nightmare entwined with a wrenching personal crisis . . . The notion of 'just a life I left' grows more intense for somebody like Emily Shepard who can't return and is unsure about how to go forward." —Burlington Free Press
 
"[A] brave saga." —Booklist
 
"Impressive. . . . [Emily's] admiration for kindred spirit Emily Dickinson serves to humanize her plight, as does an epiphany in the book's bittersweet conclusion." —Publishers Weekly


"Bohjalian once again reveals an uncanny talent for crafting a young female protagonist who is fatally flawed, but nevertheless immensely likable. . . . Resonates with a message of hope, truth and the fragility of life." —BookPage
 

"Emily's voice is a compelling one… and hers is a journey readers will avidly follow." —Kirkus Reviews
Emily says, "Obviously I made some bad choices. I'm still here, however, so I made some okay ones, too" (p. 41). How much does her fate depend on her own decisions, wise or unwise? What role do events beyond her control—in particular, the public's unrelenting hostility toward her father—play in these decisions (pp. 41, 53)?generic viagra price canada
In telling her story, Emily moves back and forth in time. How does her narrative reveal her state of mind and the ways in which she perceives or filters her experiences? Do the language and the style accurately reflect the voice of a teenage girl? What passages ring particularly true to you? What is the significance of her noting, "Sometimes when I reread what I've written, I find myself creeped out by what's between the lines. What I haven't written" (p.48)?generic viagra price canada
Why does Emily divide her story into B.C., "Before Cameron," and A.C., "After Cameron"? Does the division represent something more than mere chronology?generic viagra price canada
How would you characterize Emily's decision to return to the Northeast Kingdom? Is she acting foolishly or is her decision understandable, a necessary, essential conclusion to all that has gone before?generic viagra price canada
Many of the stories we read about teens in crisis explore the lives of those raised in crime-ridden, poverty-stricken areas. Emily comes from an educated, upper-middle-class family, and lives in a "meadow mansion." What does she share with troubled teens from less fortunate backgrounds? In what instances do Emily's reactions to her circumstances embody the positive aspects of her upbringing?generic viagra price canada
How would you describe the overall mood and tone of the novel? How does Bohjalian balance the darkness at the heart of the story with an engaging, often humorous portrait of its protagonist? Would you call Emily a heroine? Why or why not?generic viagra price canada
Close Your Eyes, Hold Hands deals with some of the most difficult issues of our times: the possibility of nuclear catastrophe, homelessness, drug dealing, prostitution, and child abuse. In what ways does it offer insights that news reports and official studies cannot duplicate?generic viagra price canada