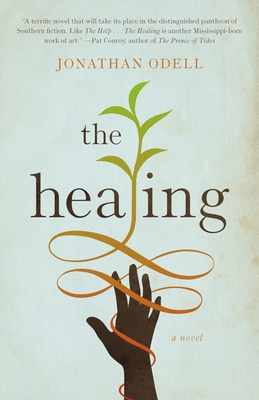 The Healing (Paperback)
Anchor, 9780307744562, 352pp.
Publication Date: November 13, 2012
* Individual store prices may vary.
March 2012 Indie Next List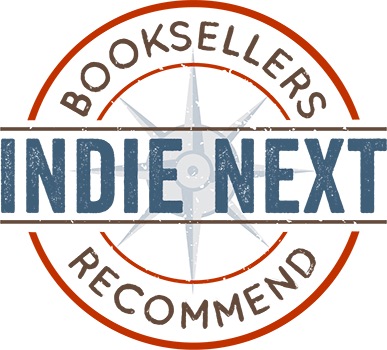 "During the years before the Civil War, Master Ben purchases Polly Shine, a slave woman known to possess healing powers, to help 'doctor' his slaves suffering from a mysterious plague. Polly also needs to pass on her healing knowledge to the next generation and focuses on Granada, a young slave girl. Granada is not so willing to accept her gift and is not interested in learning anything from Polly. Despite Granada's impatience and resistance, Polly teaches her that the gift of healing is much more than just learning to heal."
— Julia Barth, Blue Willow Bookshop, Houston, TX
View the List
Description
Plantation mistress Amanda Satterfield's intense grief over losing her daughter crosses the line into madness when she takes a newborn slave child as her own and names her Granada. Troubled by his wife's disturbing mental state and concerned about a mysterious plague that is sweeping through the plantation's slave quarters, Master Satterfield purchases Polly Shine, a slave woman known as a healer who immediately senses a spark of the same gift in Granada. Soon, a domestic battle of wills begins, leading to a tragedy that weaves together three generations of strong Southern women.

Rich in mood and atmosphere, The Healing is a powerful, warmhearted novel about unbreakable bonds and the power of story to heal.
About the Author
JONATHAN ODELL is the author of the acclaimed novel The View from Delphi, which deals with the struggle for equality in pre-civil rights Mississippi, his home state. His short stories and essays have appeared in numerous collections. He spent his business career as a leadership coach to Fortune 500 companies and currently resides in Minnesota.
Praise For The Healing…
 
"Compelling, tragic, comic, tender and mystical. . . . Combines the historical significance of Kathryn Stockett's The Help with the wisdom of Toni Morrison's Beloved." —Minneapolis Star-Tribune
 
"A terrific novel that will take its place in the distinguished pantheon of Southern fiction…. Polly Shine is a character for the ages."  —Pat Conroy, author of The Prince of Tides 
 
"A storytelling tour de force." —Atlanta Journal-Constitution
 
"Jonathan Odell won me over with his fresh take on an 1860's Mississippi plantation, and the connective power of story to heal body, mind and community." —Lalita Tademy, author of Cane River

"A remarkable rite-of-passage novel with an unforgettable character. . . . The Healing transcends any clichés of the genre with its captivating, at times almost lyrical, prose; its firm grasp of history; vivid scenes; and vital, fully realized people, particularly the slaves with their many shades of color and modes of survival." —Associated Press
 
"Odell gives voice to strong women at a time in history when their strength might have been their undoing. When Polly Shine's fierce knowledge comes up against Granada's stubborn resistance, the reader is held captive as the two attempt to resolve their conflict and Granada is made to face her destiny. This moving story is a must-read for fans of historical fiction." —Kathleen Grissom, author of The Kitchen House
 
"A haunting tale of Southern fiction peopled with vivid and inspiring personalities. . . . Polly Shine is an unforgettable character who shows how the power and determination of one woman can inspire and transform the lives of those around her." —Bookreporter

"Jonathan Odell finds the right words, using the language of the day, its idiom and its music to great advantage in a compelling work that can stand up to The Help in the pantheon of Southern literature." —Shelf Awareness
 
"Odell has written one of those beautiful Southern tales with unforgettable characters. Required reading."  —New York Post

"Engrossing. . . . This historical novel probes complex issues of freedom and slavery." —Library Journal (starred review)

"When the young slave Granada Satterfield reluctantly undertakes a quest to recover her own identity, she finds that she must begin by seeking the answers to two questions: Who are my people and what are their stories? Jonathan Odell's compelling new novel The Healing is a lyrical parable, rich with historical detail and unflinching in the face of disturbing facts." —Valerie Martin, author of Property

"Rich in character and incident." —Publishers Weekly

"The Healing is a moving cri de coeur for all those who yearn to be free, and for the wise women among us who understand that to subjugate one person is to subjugate all of humanity."
—Robin Oliveira, author of My Name if Mary Sutter