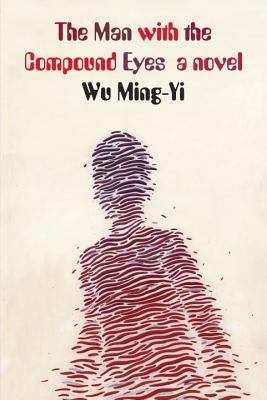 The Man with the Compound Eyes
Hardcover

* Individual store prices may vary.
Other Editions of This Title:
Paperback (3/3/2015)
Description
When a tsunami sends a massive island made entirely of trash crashing into the Taiwanese coast, two very different people an outcast from a mythical island and a woman on the verge of suicide are united in ways they never could have imagined. Here is the English-language debut of a new and exciting award-winning voice from Taiwan, who has written an astonishing novel (The Independent) that is at once fantasy, reality, and dystopian environmental saga.
Fifteen-year-old Atile i a native of Wayo Wayo, an island somewhere in the Pacific has come of age. Following the custom of his people, he is set adrift as a sacrifice to the Sea God but, unlike those who have gone before him, Atile i is determined to defy precedent and survive. His chances seem slim, but just as it appears that hope is lost, Atile i comes across a sprawling trash vortex floating in the ocean and climbs onto it.
Meanwhile, on the east coast of Taiwan, Alice, a college professor, is overcome with grief. Her husband and son are missing, having disappeared while hiking in the mountains near their home. Alice is so distraught that she decides to end her own life. But her plans are interrupted by a violent storm that causes the trash vortex to collide with the Taiwanese coast, bringing Atile i along with it. Alice and Atile i subsequently form an unlikely friendship that helps each of them come to terms with what they have lost. Together they set out to uncover the mystery of Alice's lost family, following their footsteps into the mountains. Intertwined with Alice and Atile i's story are the lives of others affected by the tsunami, from environmentalists to Taiwan's indigenous peoples and, of course, the mysterious man with the compound eyes.
A work of lyrical beauty that combines magical realism and environmental fable, The Man with the Compound Eyes is an incredible story about the bonds of family, the meaning of love, and the lasting effects of human destruction.
Praise For The Man with the Compound Eyes…
"Astonishing. . . . A wonderful novel which deserves a very wide audience."—The Independent

"An earnest, politically conscious novel, anchored in ecological concerns and Taiwanese identity. . . . [Wu's] writing occupies the space between hard-edged realism and extravagantly detailed fantasy. . . . There may be walking trees, miraculous butterflies and deer that morph into goats, but this is a novel anchored in the gritty mess of what it means to remember and to exist as an individual. . . . Beyond the book's ecological and scientific attributes, you can see a deft novelist's hand at work." —Tash Aw, The Guardian
 
"The depiction of Atile'i's magical realm and his innocent wonder at this unfamiliar and murky world is imaginative and moving." —Financial Times
 
"Wu's rollercoaster of a story is about wilderness, wildness, wonderment, love. . . . I couldn't put it down, and over the course of several days I felt that I had ventured into a new, uncharted territory concocted by a Taipei visionary. Part South American magical realism, part Margaret Atwood rollercoaster of the imagination. . . . [The Man with the Compound Eyes includes] perhaps the best writing to ever come out of a Taiwan novel. . . . The English translation . . . is superb and sensitively captures the nuances of Taiwan's Aboriginal cultures and languages." —Taipei Times

"This is a brilliant story. I wept at the description of the dying whales and the approaching tsunami. I've been bemoaning of late the lack of omniscient storytellers, and they work best with a whimsical and fantastical narrator like this. I think this work will be a classic. A haunting and evocative tale, beautifully told." —Hugh Howey, author of WOOL

"We haven't read anything like this novel. Ever. South America gave us magical realism—what is Taiwan giving us? A new way of telling our new reality, beautiful, entertaining, frightening, preposterous, true. Completely unsentimental but never brutal, Wu Ming-Yi treats human vulnerability and the world's vulnerability with fearless tenderness." —Ursula K. Le Guin
Pantheon Books, 9780307907967, 302pp.
Publication Date: May 20, 2014
About the Author
Wu Ming-Yi was born in 1971 in Taiwan, where he still lives. A writer, artist, professor, and environmental activist, he has been teaching literature and creative writing at National Dong Hwa University since 2000 and is now a professor in the Department of Chinese.Wu is the author of two books of nature writing, the second of which, The Way of Butterflies, was awarded theChina Times Open Book Award in 2003. His debut novel, Routes in the Dream, was named one of the ten best Chinese-language novels of the year byAsian Weeklymagazine.The Man with the Compound Eyesis his first book to be translated into English."
or
Not Currently Available for Direct Purchase