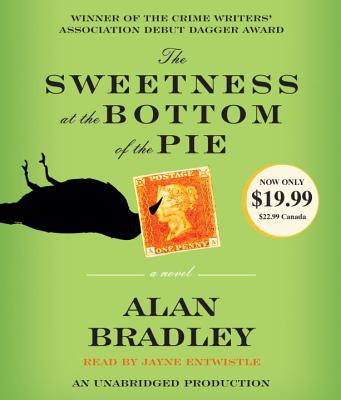 The Sweetness at the Bottom of the Pie
A Flavia de Luce Mystery
CD-Audio

* Individual store prices may vary.
Other Editions of This Title:
Digital Audiobook (4/27/2009)
Paperback (1/19/2010)
Hardcover, Large Print (9/1/2009)
Prebound (1/19/2010)
Hardcover (4/28/2009)
Paperback (12/1/2009)
Compact Disc (4/28/2009)
Summer '10 Reading Group List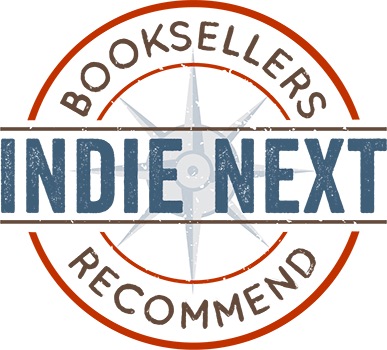 "Alan Bradley has created greatness with 11-year-old Flavia de Luce, a sort of 'Harriet the Cyanide Expert.' Imagine Ramona Quimby in a quaint English town, as told by Shirley Jackson. Whip-smart and sweet as an arsenic popsicle, Flavia sets out to solve the mystery of the dead body in her garden, while trying to deal with fearsome librarians, bothersome older sisters, priceless missing stamps, and detestable custard pie along the way. Viva la Flavia!"
— Liberty Hardy, RiverRun Bookstore, Portsmouth, NH
View the List
May 2009 Indie Next List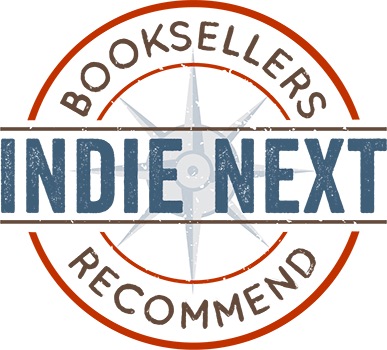 "Whether you are a mystery lover or not, you are going to fall hard for Flavia de Luce, the newest sleuth on the block. She is a chemistry geek, a plucky Nancy Drew, and a wacky Bridget Jones all wrapped up in an 11-year-old body. The Sweetness at the Bottom of the Pie is both funny and wickedly clever. You'll have a great time reading it -- and want to be friends with Flavia."
— Jennifer Meador, Lemuria Bookstore, Jackson, MS
View the List
Description
Winner of the CRIME WRITERS' ASSOCIATION DEBUT DAGGER AWARD and the AGATHA AND DILYS AWARD - "A wickedly clever story, a dead-true and original voice" - Laurie R. King

It is the summer of 1950–and at the once-grand mansion of Buckshaw, young Flavia de Luce, an aspiring chemist with a passion for poison, is intrigued by a series of inexplicable events: A dead bird is found on the doorstep, a postage stamp bizarrely pinned to its beak. Then, hours later, Flavia finds a man lying in the cucumber patch and watches him as he takes his dying breath.

For Flavia, who is both appalled and delighted, life begins in earnest when murder comes to Buckshaw. "I wish I could say I was afraid, but I wasn't. Quite the contrary. This was by far the most interesting thing that had ever happened to me in my entire life."
Praise For The Sweetness at the Bottom of the Pie: A Flavia de Luce Mystery…
"While Flavia De Luce is winning your heart, she may also be poisoning your tea. She's the most wickedly funny sleuth in years, brilliant, unpredictable, unflappable—and only eleven. The Sweetness at the Bottom of the Pie offers the freshest new voice in mystery yet."—Charles Todd, author of The Ian Rutledge series

"A wickedly clever story, a dead true and original voice, and an English country house in the summer: Alexander McCall Smith meets Sir Arthur Conan Doyle. Please, please, Mr. Bradley, tell me we'll be seeing Flavia again soon?"—Laurie R. King, author of the Mary Russell series

"Alan Bradley's marvelous book, The Sweetness at the Bottom of the Pie, is a fantastic read, a winner. Flavia walks right off the page and follows me through my day. I can hardly wait for the next book. Bravo!"—Louise Penny, author of Still Life

"Alan Bradley brews a bubbly beaker of fun in his devilishly clever, wickedly amusing debut mystery, launching an eleven-year-old heroine with a passion for chemistry–and revenge! What a delightful, original book!"—Carolyn Hart, author of the Death on Demand series

"Utterly charming! Eleven-year-old Flavia de Luce proves to be one of the most precocious, resourceful, and well, just plain dangerous, heroines around. Evildoers–and big sisters–beware!"—Lisa Gardner, author of Say Goodbye

"Flavia is an engagingly smart new sleuth with a flair for bringing out the child–and the detective–in all of us."—Christopher Fowler, author of the Peculiar Crimes Unit series

"At once precocious and endearing, Flavia is a marvelous character. Quirkily appealing, this is definitely a crime novel with a difference." –Choice Magazine, "Book of the Month."

"Brilliant, irresistible and incorrigible, Flavia has a long future ahead of her…Bradley's mystery debut is a standout."—Kirkus Reviews (starred review)

"Fun for the reader . . . Fans of Louise Fitzhugh's iconic Harriet the Spy will welcome 11-year-old sleuth Flavia de Luce, the heroine of . . . Bradley's rollicking debut."—Publishers Weekly

"A delightful whodunit.…hilarious, eccentric and mischievous."—Tangled Web, UK

"Oh how astonishing and pleasing is genuine originality! . . . This is a book which triumphantly succeeds in its objectives of charming and delighting. And on top of that it is genuinely original . . . we may well be talking in a few years about one of the great voices and great series of mystery fiction. I resort to—and it is very, very rarely that I use this—that old cliché, a must-read."—Reviewing the Evidence

"A wonderfully written, engaging novel….It's rare that a book of which I feel quite passionately enraptured crosses my desk, and this is one of those special books that fully deserves five stars. The plot is well-paced, the dialogue is thoughtful and succinct, and being inside the head of Flavia de Luce is delightful. Her wry, dry humour and resigned frustration with the adult world are seriously entertaining….I loved her to bits."—Oh Baby Magazine, NZ

"Delightfully entertaining."—The Guardian, UK
Random House Audio, 9780307914200
Publication Date: January 25, 2011
About the Author
Alan Bradley is the internationally bestselling author of many short stories, children's stories, newspaper columns, and the memoir The Shoebox Bible. His first Flavia de Luce mystery, The Sweetness at the Bottom of the Pie, received the Crime Writers' Association Debut Dagger Award, the Dilys Award, the Arthur Ellis Award, and the Agatha Award, and was nominated for the Macavity, the Anthony, and the Barry awards. His second Flavia de Luce mystery is The Weed That Strings the Hangman's Bag. Bradley lives in Malta with his wife and two calculating cats, and is currently at work on the next Flavia de Luce mystery, I Am Half Sick of Shadows.
or
Not Currently Available for Direct Purchase