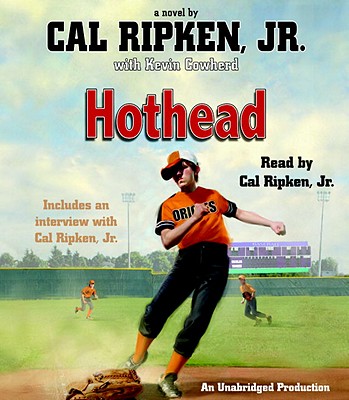 Hothead (Compact Disc)
Listening Library, 9780307916440
Publication Date: March 8, 2011
* Individual store prices may vary.
or
Not Currently Available for Direct Purchase
Description
Connor Sullivan is too humble to admit it, but he's the Orioles best player: an all-star shortstop and a beast of a cleanup hitter. The Orioles are thankful to have someone with his skill, dedication, and good nature on their Babe Ruth League team. Lately, though, Connor hasn t been so good-natured. Maybe he's worried about things at home, or maybe he's just been working too hard whatever the reason, his anger is out of control. When he strikes out or makes an error, he's a walking Mount Vesuvius, slamming his batting helmet and throwing his glove. His opponents dub him Psycho Sully. Even his best friend, Jordy, starts to avoid him. Coach Hammond is ready to bench him indefinitely.
Then the sports editor of the school paper threatens to do a big story on Connor's tantrums complete with embarrassing photos. Will Connor be able to get his act together in time to help the team win the championship, or is he destined to become a champion chump on YouTube?
This story, loosely based on a challenge Cal Ripken, Jr. once faced, is filled with plenty of play-by-play action to keep baseball fans riveted.
About the Author
Cal Ripken, Jr. was a shortstop and third baseman for the Baltimore Orioles for his entire twenty-one- season career (1981 2001). He is most remembered for playing a record 2,632 straight games over seventeen seasons, shattering the record previously held by the legendary Lou Gehrig. In 2007 he was inducted into the National Baseball Hall of Fame, after earning the most votes in history. Kevin Cowherd is an award-winning sports columnist with The Baltimore Sun. He has also written for Men s Health, Parenting, and Baseball Digest magazines and is the author of a collection of columns, Last Call at the 7-Eleven."
Advertisement