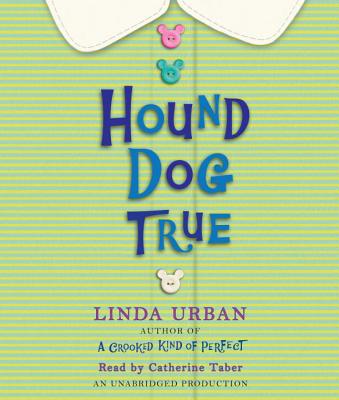 Hound Dog True (Compact Disc)
Listening Library, 9780307942432
Publication Date: September 27, 2011
* Individual store prices may vary.
or
Not Currently Available for Direct Purchase
Description
Custodial Wisdom: Day Two
Never use a metal ladder in an electrical storm. Bring an extra garbage can to the cafeteria on Turkey Drummettes day. Fix things before they get too big for fixing.
Just one week until school starts.One week until Mattie Breen is the new girl again.One week until she has to introduce herself to try and make friends. Unless she can convince her uncle Potluck, the school janitor, to take her on as a custodial apprentice. Then she ll be able to work with him at lunch and recess instead of needing
to be with all the other fifth-graders. All she has to do is stick to the custodial wisdom she writes in her notebook.
Too bad her notebook doesn t tell her what to do when that Quincy Sweet keeps popping up out of nowhere.Or how to talk to Mama about things that really matter.Or what to do when her carefully-thought-out apprentice plan comes crashing down around her.But maybe everything going wrong can begin to show Mattie what's right.About sharing a part of herself. About doing one small, brave thing. About making a friend
she can trust with her secrets a friend who is hound dog true.
About the Author
Linda Urban grew up in Michigan with dreams of fame. Ballerina. Television star. Musician. She played the violin for a year, then begged her parents for a piano. Instead, her dad bought an organ at the mall. Although she has never competed in a Perform-O-Rama, she can still play the right-hand parts of Up, Up and Away. A former bookseller in California, Ms. Urban now lives in Vermont with her family. A Crooked Kind of Perfect is her first novel. Visit www.lindaurbanbooks.com."
Advertisement