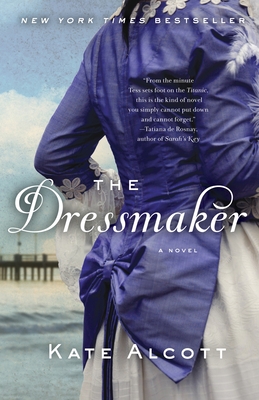 The Dressmaker
Paperback

* Individual store prices may vary.
Other Editions of This Title:
Digital Audiobook (2/20/2012)
Hardcover (2/21/2012)
Compact Disc (2/21/2012)
Hardcover, Large Print, Large Print (4/1/2012)
March 2012 Indie Next List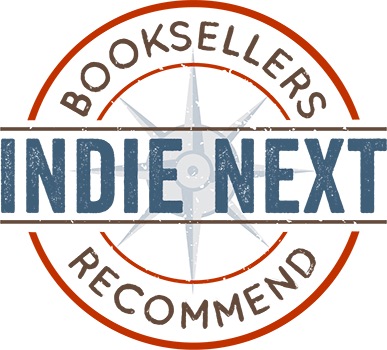 "A young housemaid quits her job and is chosen at the last minute to accompany a great fashion designer on the ill-fated voyage of the Titanic. They both survive the sinking, but the designer and her husband make questionable choices in their lifeboat, which are not well received in the public eye. The reader can't help but think, 'What would I have done in that situation?'"
— Beth Carpenter, The Country Bookshop, Southern Pines, NC
View the List
Description
Tess, an aspiring seamstress, thinks she's had an incredibly lucky break when she is hired by famous designer Lady Lucile Duff Gordon to be her personal maid on the Titanic. Once on board, Tess catches the eye of two men—a kind sailor and an enigmatic Chicago businessman—who offer differing views of what lies ahead for her in America. But on the fourth night, disaster strikes, and amidst the chaos, Tess is one of the last people allowed on a lifeboat. 
 
The survivors are rescued and taken to New York, but when rumors begin to circulate about the choices they made, Tess is forced to confront a serious question.  Did Lady Duff Gordon save herself at the expense of others? Torn between loyalty to Lucile and her growing suspicion that the media's charges might be true, Tess must decide whether to stay quiet and keep her fiery mentor's good will or face what might be true and forever change her future.
Praise For The Dressmaker…
"From the minute Tess sets foot on the Titanic, this is the kind of novel you simply cannot put down and cannot forget." —Tatiana de Rosnay, author of Sarah's Key 
 
"Seamlessly stitching fact and fiction together, Alcott creates a hypnotic tale." —USA Today
 
 "Offers a heroine you can really root for." —NPR, "All Things Considered"
 
"A powerful, page-turning read.  It's also a very valuable contribution to our understanding of the events surrounding the sinking of the Titanic, and its aftermath." —Isabel Wolff, author of A Vintage Affair

"Kate Alcott's The Dressmaker is a beautifully told story that examines loss, love, couture and the choices we make when everything is on the line--all sewn together into one compelling read. I can't stop thinking about this book and its characters." —Sarah Jio, author of The Violets of March and The Bungalow 
 
"[Alcott's] research into the Titanic, its sinking, and the hearings subsequently prompted is impeccable. . . . Fascinating. . . . Historical figures become intricate characters in Alcott's hands." —Seattle Post Intelligencer
 
"We're all riveted by a tragedy, but what happens to the survivors?  The Dressmaker is that rare novel that asks not only what comes next but what we would do in a morally unspeakable situation—and how we live with those choices.  A brave, truly gripping novel." —Jenna Blum, author of Those Who Save Us

"Filled with the atmosphere, clothes, and historical figures of the times, including the Astors, the "Unsinkable" Molly Brown, and J. Bruce Ismay, the White Star's Managing Director, who cowardly boarded a lifeboat before others." —The Huffington Post
 
"We learn a good deal about what it was like when the ship went down. But we also follow Tess as she learns about the high-fashion business in New York." —The Washington Post
 
"A fascinating and thought-provoking book that begs us all to look at the sinking of the Titanic, how we view differences in the classes, and how we each would act in a similar situation. . . . An amazing journey." —Bookreporter
 
 "Brims with engrossing storytelling. . . . For fans of Sarah Jio, Susanna Kearsley, and immigrant tales." —Booklist
 
"The Dressmaker achieves the remarkable—it makes the sinking of the Titanic feel like a story never told before.  By focusing on the search for justice in the aftermath of the tragedy, this compelling first novel examines humanity at its best and worst, as seen through the eyes of one of the ship's survivors, a courageous young woman who is determined to make her own way in America." —Lauren Belfer, author of A Fierce Radiance
Anchor, 9780307948199, 384pp.
Publication Date: January 1, 2013
About the Author
KATE ALCOTT was a reporter covering politics in Washington D.C., where she and her husband still live
The sinking of the Titanic in 1912 remains in many people's eyes a symbolic dividing line between a world with rigid class divisions and one with a rising middle class. Tess yearned to be part of the glamour and Jim wanted to be free of its constraints. Can a happy medium be found between these two desires, not only for Tess and Jim, but for anyone in similar circumstances?
Tess and Pinky were two young women in a rapidly changing world, on the cusp of a time when women could actually make choices about their lives and work. Describe how the choices for women one hundred years ago differ from today, and how they remain the same.
Tess and Pinky are both smart, competent women who experience moments of both conflict and companionship with one another. What ultimately draws them together and bonds their friendship?
In many ways Tess is unflappable and emotionally direct, but at times, she can be anxious and uncertain, especially around Lucille. Dealing with design—fabric, texture, and color seem to be the best route to confidence. What does this say about Tess' personality?
What is your overall impression of Lucile? Is she a villain or simply misunderstood? If her arrogance and sense of privilege are what got her into trouble, what redeeming factors—if any—do you see in her?
How would you argue Lucille's case? Compare her treatment to that of celebrities of our own time who get caught in controversy.
Fashion is its own character in the book—both glamorous and fickle. Is the fashion industry viewed differently now than it was in 1912? Who is Lucille's design equivalent today? Or was Lucille incomparable?
If Lucille's career had not declined after the sinking, do you think she could have evolved as a designer and conformed to society's new opinions of the female figure and fashion? Or were both Lucille and her designs destined to become obsolete?
Only one of twenty lifeboats went back for survivors. Many people felt anguish and regret; others believed they had no choice. Can you picture yourself in that same situation? Husbands, children in the water—what comes first, the instinct to survive or to save others? How would you hope you would act?
Officer Harold Lowe was criticized for declaring he waited until the pleas for help from the water "thinned out" before going back on a rescue mission. This kind of blunt honesty shocked those who heard it. Are we still adverse to hearing hard facts from those whom we want to be heroes?
Using the "whitewash brush," as a ship officer put it, the White Star Line did its best to deny all responsibility for the Titanic tragedy. Its officers even falsely claimed at first that the ship had not sunk, raising the hopes of the families waiting on land. What parallels do you see with White Star's corporate reaction and current corporate self-protectiveness?
Did you find out anything new about the Titanic from reading the book? Were you aware of the hearings that occurred after the sinking?