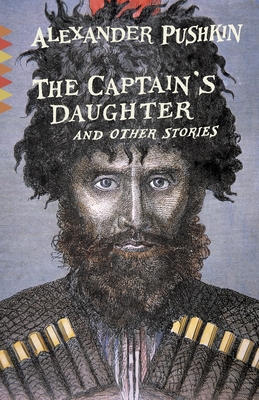 The Captain's Daughter: And Other Stories (Paperback)
And Other Stories
Vintage Books, 9780307949653, 292pp.
Publication Date: August 7, 2012
Description
Famous for his enormously influential poetry and plays, Alexander Pushkin is also beloved for his short stories. This collection showcases his tremendous range, which enabled him to portray the Russian people through romance, drama, and satire. The sparkling humor of the five "Tales of Belkin" contrasts with a dark fable of gambling and obsessive greed in "The Queen of Spades" and the masterful historical novella, "The Captain's Daughter," a story of love and betrayal set during a rebellion in the time of Catherine the Great.
Translated by Natalie Duddington and T. Keane
About the Author
Alexander Pushkin (1799-1837), known as the father of Russian literature, was descended from Russian nobility and from an African great-grandfather raised at the court of Peter the Great. Pushkin's commitment to social reform resulted in government censorship of his work and a period of exile. He died after a fighting a duel at the age of thirty-seven.
Advertisement