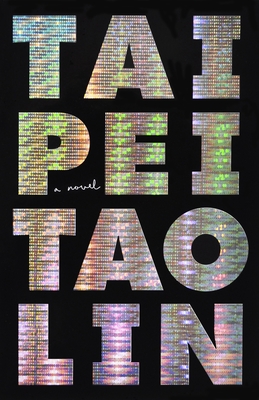 Taipei (Vintage Contemporaries Original) (Paperback)
Vintage, 9780307950178, 256pp.
Publication Date: June 4, 2013
* Individual store prices may vary.
Description
A Slate Best Book of the Year From one of this generation's most talked about and enigmatic writers comes a deeply personal, powerful, and moving novel about family, relationships, accelerating drug use, and the lingering possibility of death. Taipei by Tao Lin is an ode--or lament--to the way we live now. Following Paul from New York, where he comically navigates Manhattan's art and literary scenes, to Taipei, Taiwan, where he confronts his family's roots, we see one relationship fail, while another is born on the internet and blooms into an unexpected wedding in Las Vegas. Along the way--whether on all night drives up the East Coast, shoplifting excursions in the South, book readings on the West Coast, or ill advised grocery runs in Ohio--movies are made with laptop cameras, massive amounts of drugs are ingested, and two young lovers come to learn what it means to share themselves completely. The result is a suspenseful meditation on memory, love, and what it means to be alive, young, and on the fringe in America, or anywhere else for that matter.
About the Author
Tao Lin is the author of the novels Richard Yates and Eeeee Eee Eeee, the novella Shoplifting from American Apparel, the story collection Bed, and the poetry collections cognitive-behavioral therapy and you are a little bit happier than i am. He is the founder and editor of the literary press Muumuu House. His work has been translated to twelve languages and he lives in Manhattan.
Praise For Taipei (Vintage Contemporaries Original)…
A New York Times Book Review Editor's Choice
 
"[A] modernist masterpiece. . . . True, his characters are young people living in Brooklyn.  And he writes about the Internet. But we should stop calling Tao Lin the voice of his generation. Taipei, his new novel, has less to do with his generation than with the literary tradition of Knut Hamsun, Ernest Hemingway, and Robert Musil."—Benjamin Lytal, New York Observer
 
"Here we have a serious, first-rate novelist putting all his skills to work."—Clancy Martin, New York Times Book Review
 
"Mr. Lin casts a spell in Taipei. . . .  [It is] his strongest book. At its best, it has distant echoes of early Hemingway, as filtered through Twitter and Klonopin: it's terse, neutral, composed of small and often intricate gestures. . . . it's about flickers of perception, flickers that the author catches as if they were fireflies."—Dwight Garner, New York Times

"Amazing. . . . He's actually the best writer about what it's like to be f*cked up on drugs that I've ever read."—John Horgan, author of The End of Science 

"The most moving depiction of the way we live now. . . . unutterably moving."—Michael Silverblatt, KCRW's Bookworm
 
"One thing I like about Tao's writing is how beside the point for me 'liking' it feels — it's a frank depiction of the rhythm of a contemporary consciousness or lack of consciousness and so it has a power that bypasses those questions of taste entirely. Like it or not, it has the force of the real."—Ben Lerner, author of Leaving the Atocha Station
 
"[A] novel about disaffection that's oddly affecting. . . . for all its emotional reality, Taipei is a book without an ounce of self-pity, melodrama, or posturing."—Publishers Weekly, starred review