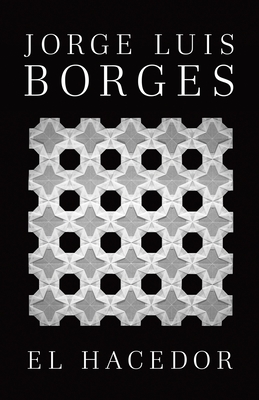 El Hacedor = The Doer (Paperback)
Vintage Espanol, 9780307950970, 151pp.
Publication Date: February 12, 2013
Description
"Yo vivo, yo me dejo vivir, para que Borge pueda tramar su literatura y esa literatura me justifica." --De "Borges y yo" Considerado por el mismo Borges como su libro mas personal, El hacedor explora la relacion entre el mundo interior y exterior del artista, el misterioso espacio entre sus suenos y la vida real. Un maravilloso cruce de generos y tematicas, los relatos, ensayos y poemas de esta coleccion reflejan muchas de las preocupaciones centrales que recorren toda la obra borgiana. En fascinantes escritos como "Dialogo sobre un dialogo," "La trama," "Dreamtigers," y "Borges y yo," entre otros muchos, Borges examina la serenidad de la mente creativa, el espectaculo de su figura publica, y mira hacia el mas alla el mundo eterno en el que sus libros continuaran dialogando con la literatura universal mucho despues de que el mismo haya desaparecido. Valorado por la critica como una de las obras mas importantes del siglo xx, El hacedor es un extraordinario ejemplo del poder del maestro argentino, el alcance de su vision creativa y su inagotable contribucion a la literatura.
About the Author
Jorge Luis Borges (1899-1986) was an Argentine poet, essayist, and author of short stories. His most notable works as a key literary Spanish-language figure of the twentieth century include Ficciones (Fictions) and El Aleph (The Aleph). He received a BA from the College of Geneva. He was also appointed the director of the National Public Library and professor of English literature at the University of Buenos Aries in 1955. During his lifetime, Borges received the first Prix International Formentor Prize which he shared alongside Samuel Beckett in 1961. He also received the Jerusalem Prize for the Freedom of the Individual in Society in 1971.
Advertisement