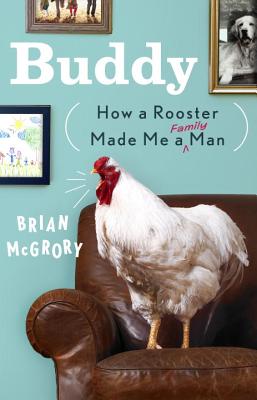 Buddy
How a Rooster Made Me a Family Man
Hardcover

* Individual store prices may vary.
Other Editions of This Title:
Digital Audiobook (11/5/2012)
Paperback (11/5/2013)
Compact Disc (11/6/2012)
MP3 CD (11/6/2012)
Compact Disc (11/6/2012)
Hardcover, Large Print (11/14/2012)
MP3 CD (11/6/2012)
Compact Disc (11/6/2012)
November 2012 Indie Next List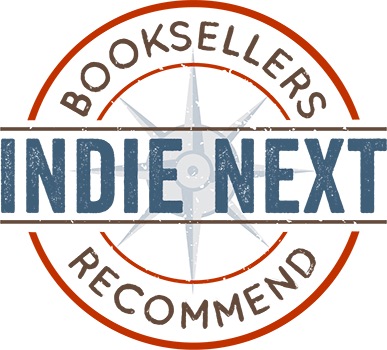 ""
— Beth Carpenter, The Country Bookshop, Southern Pines, NC
View the List
Description
Award-winning journalist Brian McGrory goes head to beak in a battle royale with another male for a top-spot in his home, vying for dominance with the family's pet rooster. 
   Brian McGrory's life changed drastically after the death of his beloved dog, Harry: he fell in love with Pam, Harry's veterinarian. Though Brian's only responsibility used to be his adored Harry, Pam came with accessories that could not have been more exotic to the city-loving bachelor: a home in suburbia, two young daughters, two dogs, two cats, two rabbits, and a portly, snow white, red-crowned-and-wattled step-rooster named Buddy. While Buddy loves the women of the house, he takes Brian's presence as an affront, doing everything he can to drive out his rival. Initially resistant to elements of his new life and to the loud, aggressive rooster (who stares menacingly, pecks threateningly, and is constantly poised to attack), Brian eventually sees that Buddy shares the kind of extraordinary relationship with Pam and her two girls that he wants for himself. The rooster is what Brian needs to be – strong and content, devoted to what he has rather than what might be missing. As he learns how to live by living with animals, Buddy, Brian's nemesis, becomes Buddy, Brian's inspiration, in this inherently human story of love, acceptance, and change.
   In the tradition of bestsellers like Marley and Me, Dewey, and The Tender Bar comes a heartwarming and wise tale of finding love in life's second chapter - and how it means all the more when you have to fight for it.
Praise For Buddy: How a Rooster Made Me a Family Man…
"Brian McGrory has a sure hand for polished storytelling. He is able to wring maximum comic effect from the Terrible Pet genre and also to tell a heartwarming family tale without trying too noticeably to warm the heart…The subsequent bad-rooster stories, family discord and grudging acclimation by Mr. McGrory to life in a menagerie accomplish what is surely the desired end. They put Buddy into the Marley & Me league of winsome books about the hyped-up horrors and tender, unexpected rewards of pet paternity." –New York Times
 
"This is a laugh-out-loud read." –Chicago Tribune

"Poignant and funny…McGrory takes the pet memoir to a hilarious new place as a crazed rooster competes with him over who will rule his new family's suburban roost…McGrory vividly explores his frustrations…detailing it all with self-effacing humor and a winning ability to dramatize the 'man vs. rooster' conflict with scenes that are self-revelatory and laugh-out-loud funny." –Boston Globe

"Can an ornery rooster really help a city-loving divorce adapt to family life in the suburbs? McGrory's memoir will have you convinced." –People

"A moving and funny account of one man's journey from bachelor to husband and father aided by remarkable pets." –Publishers Weekly

"The very best of memoir writing--honest, clear, and so ultimately moving you feel as if you are best friends with Brian McGrory, though it will not make you want to run out and buy yourself a rooster." –W. Bruce Cameron, author of A Dog's Purpose

"The ancient Greeks believed that even lions feared the brave rooster. The Talmud praises his manly virtues, and the sacred book of Hadith claims roosters can see angels. Now we hear from Brian McGrory on the subject, and I think his report is the most fun of all. In this delightful book, he tells us how a rooster helped him create a family blended from five species and two divorces.  At turns hilarious and heart-breaking, Buddy is a book to crow about." –Sy Montgomery, author of The Good Good Pig and Birdology
 
"A book that makes us laugh and cry is precious, and as a man who has a rooster and writes about animals, Brian McGrory hit a home run for me with Buddy: How A Rooster Made Me A Family Man.  Roosters have great presence and personality and Buddy is a memorable bird. I know well that animals can change the lives of men, open them up, appear mysteriously as magical helpers as they sort out their lives, make us better and more loving men.  That's what Buddy did for Brian McGrory. Anyone who has ever loved an animal will want to go on this journey." –Jon Katz, author of Going Home, A Dog Year, and Dancing Dogs
 
"Hilarious and heart-warming, Buddy reminded me of Cheaper by the Dozen, only with animals.   I flat-out loved this book." –Joseph Finder, New York Times bestselling author of Paranoia and Buried Secrets
Crown Publishing Group (NY), 9780307953063, 328pp.
Publication Date: November 13, 2012
About the Author
Brian McGrory is a longtime newspaper reporter, editor, and columnist. Born and raised in and around Boston, he went to college at Bates College in Maine. He worked for the "Patriot Ledger" in Quincy, the "New Haven Register" in Connecticut, and has written for and edited the "Boston Globe" since 1989. He has a twice weekly column that appears on the front of the metro section, for which he has won the Scripps Howard journalism award, and is the author of four novels. He lives in Massachusetts with his "entire" family.
or
Not Currently Available for Direct Purchase