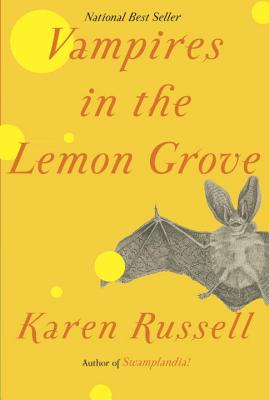 Vampires in the Lemon Grove
Hardcover

* Individual store prices may vary.
Other Editions of This Title:
Digital Audiobook (2/11/2013)
Paperback (1/14/2014)
Hardcover, Large Print (5/22/2013)
February 2013 Indie Next List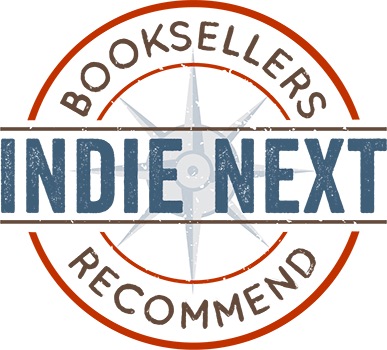 "Karen Russell has the audacity to venture into realms few writers will explore and the talent to make the landscape her own. She returns to the short story form and creates worlds surreal, magical, and horrific, all the while displaying the ability to comment on our own life through her fictional devices. Few modern writers can match her skill, courage, and genius. This collection is testament to her right to be considered in the elite of current authors."
— Bill Cusumano, Nicola's Books, Ann Arbor, MI
View the List
Description
From the author of the New York Times best seller Swamplandia --a finalist for the Pulitzer Prize--a magical new collection of stories that showcases Karen Russell's gifts at their inimitable best.
A dejected teenager discovers that the universe is communicating with him through talismanic objects left behind in a seagull's nest. A community of girls held captive in a silk factory slowly transmute into human silkworms, spinning delicate threads from their own bellies, and escape by seizing the means of production for their own revolutionary ends. A massage therapist discovers she has the power to heal by manipulating the tattoos on a war veteran's lower torso. When a group of boys stumble upon a mutilated scarecrow bearing an uncanny resemblance to the missing classmate they used to torment, an ordinary tale of high school bullying becomes a sinister fantasy of guilt and atonement. In a family's disastrous quest for land in the American West, the monster is the human hunger for acquisition, and the victim is all we hold dear. And in the collection's marvelous title story--an unforgettable parable of addiction and appetite, mortal terror and mortal love--two vampires in a sun-drenched lemon grove try helplessly to slake their thirst for blood.
Karen Russell is one of today's most celebrated and vital writers--honored in The New Yorker's list of the twenty best writers under the age of forty, Granta's Best of Young American Novelists, and the National Book Foundation's five best writers under the age of thirty-five. Her wondrous new work displays a young writer of superlative originality and invention coming into the full range and scale of her powers.

Praise For Vampires in the Lemon Grove…
Praise for Vampires in the Lemon Grove
 
"Vampires in the Lemon Grove shows Ms. Russell more in control of her craft than ever . . . Ms. Russell deftly combines elements of the weird and supernatural with acute psychological realism; elements of the gothic with dry, contemporary humor. From apparent influences as disparate as George Saunders, Saki, Stephen King, Carson McCullers and Joy Williams, she has fashioned a quirky, textured voice that is thoroughly her own: lyrical and funny, fantastical and meditative . . . Underscores her fecund and constantly surprising storytelling gifts . . . In these tales Ms. Russell combines careful research with minutely imagined details and a wonderfully vital sleight of hand to create narratives that possess both the resonance of myth and the immediacy of something new."
            —Michiko Kakutani, The New York Times
 
 "Hilarious, exquisite, first-rate . . . It's hard not to reflect on the origins of this wildly talented young writer's ideas . . . A grim, stupendous magic is at work in these stories . . . Her work has a velocity and trajectory that is little less than dazzling and a tough, enveloping, exhilarating voice that cannot be equaled."
            —Joy Williams, The New York Times Book Review
 
"One of the most innovative, inspired short-story collections in the past decade . . . Vampires in the Lemon Grove is flawless and magnificent, and there's absolutely no living author quite like Karen Russell."
            —Michael Schaub, NPR
 
"Astonishing . . . Vampires in the Lemon Grove stands out as Russell's best book . . . with prose so alive it practically backflips off the page . . . One of Russell's seemingly endless gifts as a writer is that her invented worlds shed new light on the one in which we live."
            —Molly Antopol, San Francisco Chronicle
 
"Beautiful tales . . . Vampires in the Lemon Grove should cement Russell's reputation as one of the most remarkable fantasists writing today."
            —Elizabeth Hand, Washington Post
 
"Russell is so grand a writer—so otherworldly, yet emotionally devastating; so daffy and daring—that she doesn't need an imprimatur to stake her claim to literary genius . . . One of the great American writers of our young century."
            —Maureen Corrigan, NPR
 
"Each story is more inventive than the last, juxtaposing mundane human experiences and profound questions about consciousness, love, and mortality, with a hint of the supernatural . . . As Russell's imagination soars, so does our joy in reading this collection."
            —Oprah.com
 
"Karen Russell's imagination is one again on full, Technicolor, mind-bending display . . .  If Vampires in the Lemon Grove is an indicator of the future, Russell's stories will be seizing our imaginations—and nibbling at the edges of our nightmares—for years to come."
            —Amy Driscoll, Miami Herald
 
"A force to behold . . . Russell establishes herself as a writer to track and to treasure."
            —Madeleine Blais, Chicago Tribune
 
"Wildly inventive . . . wondrously strange and moving."
            —Reader's Digest
 
"Witty, and wise, and brimming with vitality . . . In Russell's stories, malice strolls with morality, horror tangos with humor, and the spirits of Franz Kafka and Flannery O'Connor meet with unexpected comity . . . With a voice that could spring from an unleashed demon—or an angel on amphetamines—Russell fills this exuberant collection with life's radiance and shadows, enhanced by the possibility of redemption."
            —Richmond Times-Dispatch
 
"Karen Russell's stories defy definition. They are at once warm and sinister, a bubblebath with a shark fin lurking underneath the suds . . . fiction that expands the possible, gorgeous prose forged in the fires of dark beauty and wistful longing."  
            —The Millions
 
"Like Russell's previous work, Vampires in the Lemon Grove presents a writer with a seemingly infinite imagination and a tremendous appreciation for the possibilities of language, particularly its ability to extract beauty from the darkest places and situations . . . Her originality is relentless."
            —SouthFlorida.com
 
"An eight-tale adrenaline-delivery system packed with long-married, problem-beset monsters, abandoned children whose lives are in dire peril, teens with creepy sixth senses, and masseuses with inexplicable healing powers . . . Darkly inventive, demonically driven narratives set in the author's inimitable imaginative disturbia."
            —Elle
 
"Exquisitely peculiar . . . Vampires trades in the mythological waters of the Florida Everglades for eight new, but still darkly fantastical and dangerous worlds that constantly remind the reader that monsters and violence are always around the corner, and in ourselves."
            —Wall Street Journal
 
"Reading Vampires in the Lemon Grove is like taking off on a round-the-universe trip, each story a new adventure where the usual rules don't apply . . . What Russell is doing doesn't yet have a name. And that is why her work is so wonderful."
            —Kirkus.com
 
"In these stories, familiar human emotions leap into relief against backdrops of almost Tim Burton-like weirdness . . . Her stories are as robust as can be. But they also look like something internal flipped out: us."
            —New York
 
"A master of magical realism . . . Ms. Russell is at her best alternating between the wildly fantastical and the utterly banal, especially when she finds a way to fuse the two together . . . There is an exuberance to her descriptive abilities, a kind of ludic writerly joy in the process that translates to a readerly thrill in the results."
            —New York Observer
 
"Delightfully weird . . . moving."
            —Esquire
 
 "Russell's tales flirt with the fantastical, but are rooted in darker realities . . . Even as she transforms the everyday into a wriggling bestiary, replete with colorful hallucinations and ghosts, her most haunting bits rely on the depiction of human impulses."
            —Mother Jones
 
"Powerful . . . Russell pulls the rug out on our imagination, creating perplexing, surreal scenarios that bump into the common reality that most of us take for granted."
            —Minneapolis Star Tribune
 
 "Karen Russell casts another spell with her otherworldly collection of stories . . . Is she a Southern Gothicist? A parabolist? A moralist? Do her stories expand upon old histories, or create new, fantastical explanations for them? But the stories, without ever confining themselves to one genre or tradition, speak for themselves."
            —Bullett Magazine
 
"Wildly imaginative . . . gorgeous . . . Russell has once again mapped the dark country between our everyday and more primal selves."
           —Milwaukee Journal Sentinel
 
"Delightfully bizarre . . . bone-chilling . . . fantasy and horror underlined with social commentary."
            —People
 
"Dazzlingly strange . . . Vacillating between horror and humor, Russell's writing recalls both George Saunders and vintage Stephen King, sometimes simultaneously. The unifying factor is Russell's blend of the real and supernatural, mundane and extraordinary—her magical realism is at times unsettling, but often darkly funny, too."
            —Time Out Chicago
 
"Another madcap ride down the rabbit hole. Each of the eight tales here is wildly inventive, some fiendishly bizarre . . . Russell's imagination routinely runs riot.
            —The National
 
"Nearly flawless . . . Russell's best work manages to both create a fascinating, surreal world and coax meaning out of it . . . This book covers war, gender issues, puberty, marriage, and death with such flair and delight that it's still surprising to realize this is only Russell's second story collection."
            —The Onion (Grade: A-)
 
"It's difficult to think of another writer working today who has Russell's talent for gorgeous, risky prose and a seemingly endless arsenal of odd, inventive narratives. Give her a setting and she'll grow beautiful monsters in its brilliantly described ecosystem . . . Russell has created eight new theme parks in her stories; eight new cages of horror and heart and winding metamorphoses that would take a normal writer a lifetime to dream into being."
            —Interview Magazine
 
"The stories in Karen Russell's wonderful collection embrace the monstrous, the mutant, the mysterious . . . Set at the intersection of destiny and free will, nature and the supernatural, light and dark, the stories—even the frothiest—are sea deep, scary smart, richly inventive, highly illuminating, and gorgeously written."
            —More Magazine
 
"In pieces that range from diverting frolics to ominous, cautionary tales, the author uplifts underdogs and rattles the willfully ignorant . . . Russell knows to ground her fancies with human fragility. This, and the ideas at play, is what sticks around."
            —Time Out New York
 
"Macabre, surprising, sympathetic, and in the end deeply empowering . . . At her best, Russell converts your doubts about her narrative audacity into a hard-won revelation of the truth in her prose. As she gracefully unspools the interior of her best realized characters, you forget that her stories could ever feel unnatural."
            —Oxford American 

"Excellent . . . Vampires earns its darkness, amounting to an update on E.T.A. Hoffman's tales . . . It's a strange compliment, but a genuine one, to say that Russell's imagination really is capable of inducing nausea and terror."
            —Barnes and Noble Review
 
"A darkly surreal treat."
            —Wired.com
 
"Magical . . . All of the stories collected in Vampires in the Lemon Grove are exceptional. Many writers attempt magical realism, but few succeed the way Karen Russell can. Her writing is tight, her characters are instantly lovable, and, most importantly, her stories are believable."
            —Portland Book Review 

"Russell has the wonderful ability for mixing the magical with the mundane to create stories that are not only fun to read but kind of kick you in your heart at the same time . . . She's clever as hell."
            —Book Riot
 
"Vampires in the Lemon Grove brings together eight stories of transmutation, transmigration, and transgression for a collection that enchants and beguiles throughout."
            —PopMatters
 
"If you liked Russell's novel Swamplandia, you'll love her stories . . . I needed something truly wonderful to read, and I got lucky, finding the book I have most admired since the beginning of 2013, and that's saying quite a bit!"
            —Weekend Local Reader
 
"Russell sparkles . . . Vampires in the Lemon Grove illustrates this universally lauded, still-young writer's undiminished mastery."
            —Publisher's Weekly
 
"Consistently arresting . . . startling . . . profound . . . Even more impressive than Russell's critically acclaimed novel." 
           —Kirkus Reviews (starred review)
 
"Russell doesn't work small. She's a world builder, and the stranger the better . . . Russell's great gift—along with her antic imagination—is her ability to create whole landscapes and lifetimes of strangeness within the confines of a short story."
            —Publishers Weekly (starred review)
 
"Russell returns to the story form with renewed daring, leading us again into uncharted terrain, though as fantastic as the predicaments she imagines are, the emotions couldn't be truer to life . . . Mind-blowing, mythic, macabre, hilarious."
            —Booklist (starred review)
 
"The offbeat lusciousness of [Swamplandia] seems to be repeated in Russell's new story collection . . . Don't miss." 
           —Library Journal
Knopf Publishing Group, 9780307957238, 243pp.
Publication Date: February 12, 2013
About the Author
Karen Russell, a native of Miami, won the 2012 National Magazine Award for fiction, and her first novel, Swamplandia! (2011), was a finalist for the Pulitzer Prize. She is a graduate of the Columbia MFA program, a 2011 Guggenheim Fellow, and a 2012 Fellow at the American Academy in Berlin. She lives in Philadelphia.
Discuss the relationship between Clyde and Magreb, the two vampires in the title story whose hundred-year marriage is tested when one of them develops a fear of flying. Do you think the author believes they have a good marriage? What is the impact of Clyde's inability to transmute? Consider this quote from the beginning of the story: "I once pictured time as a black magnifying glass and myself as a microscopic flightless insect trapped in that circle of night. But then Magreb came along, and eternity ceased to frighten me." What is the author saying here about mortal—and immortal—love?
How might "Vampires in the Lemon Grove" be read as a parable of appetite and addiction? Note the linguistic forms in which the author couches references to the vampires' need for blood.
"I blinked down at a little blond child and then saw that my two hands were shaking violently, soundlessly, like old friends wishing not to burden me with their troubles. I dropped the candies into the children's bags, thinking: You small mortals don't realize the power of your stories" (p. 13). What is the author saying here about the nature of truth, the power of myth, and the role of storytelling in shaping identity?
In "Reeling for the Empire," Tooka asks, "Are we monsters now?" (p. 31) In the title story, Clyde reflects, "Magreb was the first and only other vampire I'd ever met. We bared our fangs over a tombstone and recognized each other. There is a loneliness that must be particular to monsters, I think, the feeling that each is the only child of a species. And now that loneliness was over." (p. 9) How are Clyde and Magreb similar to the reelers? What do these two stories have in common thematically? What do you think the author might be trying to say here about exile and community, shape-shifting and transformation?
Look at the passage in "Reeling for the Empire" where Kitsune describes the phenomenon of the thread: "Here is the final miracle, I say: our silk comes out of us in colors. There is no longer any need to dye it. There is no other silk like it on the world market, boasts the Agent.…Nobody has ever guessed her own color correctly—Hoshi predicted hers would be peach and it was blue; Nishi thought pink, got hazel. I would bet my entire five-yen advance that mine would be light gray, like my cat's fur. But then I woke and pushed the swollen webbing of my thumb and a sprig of green came out. On my day zero, in the middle of my terror, I was surprised into a laugh: here was a translucent green I swore I'd never seen before anywhere in nature, and yet I knew it as my own on sight" (pp. 31–32). How do you account for the joyfulness of this discovery? What do you think the author is trying to communicate about the nature of identity, and of our essential selves?
Discuss Kitsune's transformation [PE1] on p. 39. What does it mean that her thread changes from green to black?
"Reeling" ends with a violent, dramatic twist. What happens? How did this make you feel? Is this a happy ending or a sad one?
What do the seagulls represent to Nal in "The Seagull Army descends on Strong Beach, 1979," and how does their symbolism change throughout the story? Initially Nal takes them for his conscience—later, for omens. Discuss Nal's nightmare, and how the seagulls relate to Nal's understanding of the past, present, and future. Why does he consider the seagulls "cosmic scavengers" (p. 75), and what do you think that means?
Many of the stories in Russell's collection pivot on fantasies: Beverly's fantasy of magically healing Sgt. Derek Zeiger in "The New Veterans"; Dougbert's faith in Team Krill in "Dougbert Shackleton's Rules for Antarctic Tailgating," and a commitment to rooting for the underdog that destroys his marriage and causes him to run the risk of botulism, cannibalism, and frostbite; the Zegner family's dream of proving up on their claim and becoming homesteaders even if it kills them; the dead presidents' fantasies of running for reelection and their inability to relinquish their dreams of power despite being reincarnated as horses in "The Barn at the End of Our Term." In what way might these fantasies be considered uniquely American?
A number of the stories in this collection orbit the themes of regret and atonement, and how to deal with wrongdoing and events that evoke anguish and guilt: Kitsune, Larry Rubio, and Sgt. Derek Zeiger are all grappling, to varying degrees, with issues of culpability. In all of these cases, memory plays a vital role in the rituals of atonement. Discuss.
In "The Graveless Doll of Eric Mutis," a group of boys stumble on a mutilated scarecrow bearing an uncanny resemblance to the missing classmate they used to torment. There are powerfully sinister undertones here, and it could certainly be read as Karen Russell's first horror story. But there are also themes of expiation and redemption in "Eric Mutis." In what ways can it be read as a hopeful story?
Many of the stories in Vampires in the Lemon Grove are intensely comic, with absurd and magical predicaments—vampires in love; post-presidential horses; talismanic objects; miraculous tattoos that can transform the past; girls that turn into silkworms. Yet as readers we can see ourselves in each of these stories. No matter how outlandish the situation, the emotionand the vulnerability that Russell captures is recognizably our own. Which stories moved you most, or spoke to you most powerfully? Why?
Coverage from NPR
or
Not Currently Available for Direct Purchase