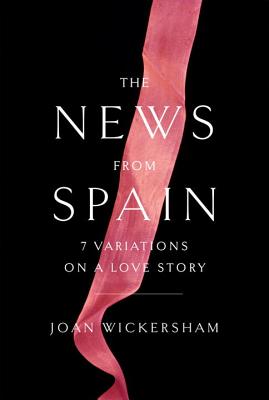 The News from Spain
Seven Variations on a Love Story
Hardcover

* Individual store prices may vary.
Other Editions of This Title:
Paperback (7/2/2013)
October 2012 Indie Next List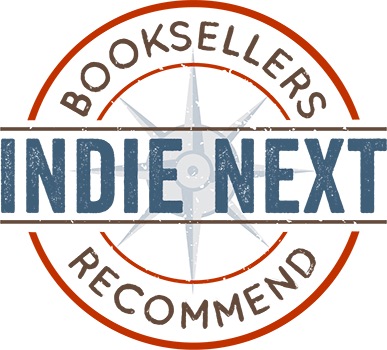 "The messengers delivering The News From Spain vary among the stories in Wickersham's collection, but each serve to remind the reader how a short story can rank with the thickest novel as a vehicle for rich character development and breathtaking plot. The stories take us from an assisted living home to a boys' prep school, from a New York apartment where a paralyzed dancer is confined to a first-person story by Mozart's librettist set within a contemporary tale. Anyone who doubts that the short story form offers a satisfying literary experience should read this extraordinary collection."
— Cheryl McKeon, Rakestraw Books, Danville, CA
View the List
Description
"Joan Wickersham's brilliant The News From Spain shows, in all its twisty beauty, what a short story collection can do. The stories are gorgeous in themselves, but the way they speak to each other is truly extraordinary."—Elizabeth McCracken, author of An Exact Replica of a Figment of My Imagination

From the author of the acclaimed memoir The Suicide Index, a virtuosic collection of stories, each a stirring parable of the power of love and the impossibility of understanding, much less controlling, it.

In these seven beautifully wrought variations on a theme, a series of characters trace and retrace eternal yet ever-changing patterns of love and longing, connection and loss. The stories range over centuries and continents—from eighteenth-century Vienna, where Mozart and his librettist Da Ponte are collaborating on their operas, to America in the 1940s, where a love triangle unfolds among a doctor, a journalist, and the president's wife. A race-car driver's widow, a nursing-home resident and her daughter, a paralyzed dancer married to a famous choreographer—all feel the overwhelming force of passion and renunciation. With uncanny emotional exactitude, Wickersham shows how we never really know what's in someone else's heart, or in our own; how we continually try to explain others and to console ourselves; and how love, like storytelling, is ultimately a work of the imagination.

Praise For The News from Spain: Seven Variations on a Love Story…
Best Books of 2012, San Francisco Chronicle

"Captivating…This wise and courageous and often brilliant collection of stories, written in clean, precise prose, is not only a pleasure to read, but also breaks new ground in our perceptions of what a short story can be… wonderfully imaginative and original."
            —Robert Silman, The Boston Globe
 
 "When love begins to writhe and ferment, spread its inescapable fingers, when it does its hard work of forming real behavior, these are the realms Wickersham inhabits, finding the unlit fissures, the whispers of solace and grieving, betrayal and delusion, quotidian and ecstatic in language of infinite elegance.…[But] do not mistake Wickersham's exquisitely polished prose for good manners. Although [she] writes with an almost grave formality, a vintage grace (I mean that as a compliment), she is brutal and funny too, so that the stories' tension is heightened by one's awareness that the author is always on the verge of a startling observation.  Her roiling moods and tender characters, her trenchant truths, her careful and divine prose…[make] you wonder at the exquisite, tremulous tension in everything, the insatiable hungers for all kinds of connection, especially the connection to oneself."
            —Susanna Sonnenberg, San Francisco Chronicle
 
"Virtuosic…but the more compelling triumph is Wickersham's emotional cannonball into every single one of her characters. The doubts and tenderness they share are ones that only the finest fiction can create, because you, the reader, feel as much or more than anyone on the page, be it the private, searing heartache or the over-the-top, sloppy happiness that so often happens in real-life love."
            —Leigh Newman, Oprah.com, Best of the Week

"Joan Wickersham makes a triumphant return to fiction with The News From Spain. This collection of tales draws forth a fascinating cast of characters…These stories are bound together by the universal search for companionship and understanding…Wickersham articulates subtleties of human behavior that ordinarily elude language altogether; she unveils her characters' unacknowledged thoughts and emotions in a terse style that defies cliché in its commitment to realism. Wickersham paints everyday yet complex portraits of love, filigreed with truths that resonate."
            —Catherine Straut, Elle
 
 "Elegantly structured, emotionally compelling…Wickersham dissects the human heart with precision and restraint that make her work all the more moving. Short stories don't get much better than this."
            —Kirkus Reviews
 
"The News From Spain evokes hidden topographies of need, and the emotional tipping points that occasionally break through to the surface."
            —Megan O'Grady, Vogue.com
 
 
"Joan Wickersham has done it again: astonished, enchanted, and moved me, this time in an unorthodox yet classically insightful collection of stories. While each one takes the reader to a world distinctly and alluringly its own, all seven tales come together at the end in a shimmering constellation. Like Alice Munro at her best, Wickersham sees almost too well how the choices we make in our many relationships--with parents, spouses, lovers, teachers, friends; even a chance acquaintance--steer our lives in unpredictable, sometimes shocking ways." 
            —Julia Glass, author of Three Junes and The Widower's Tale
 
"Joan Wickersham's The News from Spain is a kaleidoscopic view of the subject of love. It is amazingly perceptive psychologically, a gorgeous, completely original work. I loved it. As soon as I finished it, I began to read it again." 
            —André Gregory, co-author of My Dinner with André
 
"Joan Wickersham's well-mannered characters control their responses to disappointment with outward finesse, which makes their heartbreak all the more potent. An expert in the he-and-she of it, Wickersham turns the most exquisitely particular truths into universals. The News from Spain is brilliant."
            —Patricia Volk, author of Stuffed and To My Dearest Friends
 
"Desire is literature's great subject, and yet so rarely can a writer come close to describing the real thing. In The News from Spain, Joan Wickersham has achieved something miraculous: seven prismatic stories that refract the lonely, marvelous, terrible complexity of human longing…Radiant with insight."
            —Suzanne Berne, author of A Crime in the Neighborhood, winner of the Orange Prize
 
"Love—and all its messy, gorgeous, decimating complications—animates this brilliantly conceived collection of stories. With astonishing acuity, Wickersham illuminates not only our passions but also our abiding consolations."
            —Dawn Raffel, author of Further Adventures in the Restless Universe
 
"Joan Wickersham's brilliant The News From Spain shows, in all its twisty beauty, what a short story collection can do. The stories are gorgeous in themselves, but the way they speak to each other is truly extraordinary."
            —Elizabeth McCracken, author of An Exact Replica of a Figment of My Imagination
Knopf, 9780307958884, 224pp.
Publication Date: October 9, 2012
About the Author
Joan Wickersham was born in New York City. She is the author of two previous books, most recently "The Suicide Index, " a National Book Award finalist. Her fiction has appeared in "The Best American Short Stories" and "The Best American Nonrequired Reading." Her op-ed column appears regularly in "The Boston Globe;" she has published essays and reviews in the Los Angeles Times and the International Herald Tribune";" and she has contributed on-air essays to National Public Radio. She has received fellowships from the National Endowment for the Arts, the MacDowell Colony, and Yaddo. She lives in Cambridge, Massachusetts, with her husband and two sons.
or
Not Currently Available for Direct Purchase