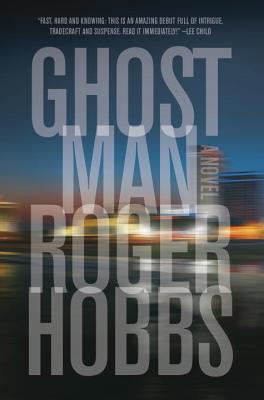 Ghostman (Hardcover)
Knopf Publishing Group, 9780307959966, 321pp.
Publication Date: February 12, 2013
Other Editions of This Title:
Digital Audiobook (2/11/2013)
Paperback (7/30/2013)
Compact Disc (2/12/2013)
Paperback, Spanish (3/25/2014)
Hardcover, Large Print (6/5/2013)
* Individual store prices may vary.
February 2013 Indie Next List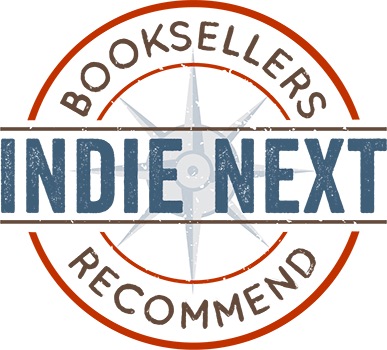 "Jack, both brilliant and cunning, has made it to the top of the gangster ranks. Extremely wealthy, equipped with the most modern technological tools and constantly changing addresses and even his physical appearance, Jack is like a living ghost. Only a happy few know how to contact him. An old partner in crime to whom he is indebted calls on Jack to clean up the mess from a seemingly well-organized heist gone bad. Not trusting his former partner, hunted by an extremely dangerous mobster, and chased by the FBI, Jack needs all of his tricks to keep his ghost-like existence intact. Smart and captivating from beginning to end, a stellar debut!"
— Jean-Paul Adriaansen, Water Street Books, Exeter, NH
View the List
Description
Stunningly dark, hugely intelligent and thoroughly addictive, Ghostman announces the arrival of an exciting and highly distinctive novelist.
When a casino robbery in Atlantic City goes horribly awry, the man who orchestrated it is obliged to call in a favor from someone who's occasionally called Jack. While it's doubtful that anyone knows his actual name or anything at all about his true identity, or even if he's still alive, he's in his mid-thirties and lives completely off the grid, a criminal's criminal who does entirely as he pleases and is almost impossible to get in touch with. But within hours a private jet is flying this exceptionally experienced fixer and cleaner-upper from Seattle to New Jersey and right into a spectacular mess: one heister dead in the parking lot, another winged but on the run, the shooter a complete mystery, the $1.2 million in freshly printed bills god knows where and the FBI already waiting for Jack at the airport, to be joined shortly by other extremely interested and elusive parties. He has only forty-eight hours until the twice-stolen cash literally explodes, taking with it the wider, byzantine ambitions behind the theft. To contend with all this will require every gram of his skill, ingenuity and self-protective instincts, especially when offense and defense soon become meaningless terms. And as he maneuvers these exceedingly slippery slopes, he relives the botched bank robbery in Kuala Lumpur five years earlier that has now landed him this unwanted new assignment.
From its riveting opening pages, Ghostman effortlessly pulls the reader into Jack's refined and peculiar world and the sophisticated shadowboxing grows ever more intense as he moves, hour by hour, toward a constantly reimprovised solution. With a quicksilver plot, gripping prose and masterly expertise, Roger Hobbs has given us a novel that will immediately place him in the company of our most esteemed crime writers.
About the Author
Roger Hobbs lives in Portland, Oregon, after graduating in 2011 from Reed College. Ghostman will be published in fourteen countries around the world.
Praise For Ghostman…
"Fast, hard and knowing: this is an amazing debut full of intrigue, tradecraft and suspense.  Read it immediately!" —Lee Child

"A slam-bang, pedal-to-the-metal crime story that fires on all cylinders and then some!  Ghostman is a gritty, lean, mean adrenaline machine.  Mostly, though, it was just plain fun to read.  I absolutely loved this book and cannot recommend it highly enough." —Christopher Reich

"Smoking-fast…. Hobbs seizes our attention and holds it tight through his sheer, masterly use of details, and the authoritative, hard-boiled voice he has fashioned for Jack, a "ghostman" [with] an encyclopedic knowledge of criminal tradecraft." —Michiko Kakutani, The New York Times

"Hobbs, a first-time novelist who's barely out of college but already writing with the poise of an old pro, has put a great deal of wit and ingenuity into Jack's sophisticated professional skills. . . . But Jack is no common trickster, and his daring criminal exploits are grounded in detailed, well-researched knowledge of all kinds of practical matters, from picking locks to faking the Kazakhstan Crown Diamond. . .Although Hobbs is an assured stylist who favors clean, precise prose, he handles violence with a lyric touch.  In a narrative stuffed with gruesome murders, the most graphic death is executed in a gracefully choreographed scene that's remarkably poignant." —Marilyn Stasio, The New York Times Book Review

"A stunningly accomplished debut [with] narrative speed and structure, as well as [an] encyclopedic knowledge of subjects ranging from the Federal Reserve's security measures to gunrunning in Malaysia. . . . Hobbs has the talent to fuel best-sellers and summer blockbusters for years to come." —Doug Childers, The Richmond Times-Dispatch

"Stylishly gritty and fast-paced." —Abbe Wright, O Magazine

"A first novel comes along every few years that clearly separates itself from the field, like Secretariat winning the 1973 Belmont Stakes by 31 lengths. This year's Secretariat is going to be Ghostman, a propulsive thriller that combines incredible detail and nonstoppable narrative drive….The suspense builds inexorably, heightened by the supportive detail with which Hobbs undergirds the action…. Comparisons to Lee Child are inevitable here, and surely Hobbs possesses a Child-like ability for first unleashing and then shrewdly directing a tornado of a plot, but he also evokes Elmore Leonard in the subtle interplay of his characters. A triumph on every level." —Bill Ott, Booklist

"Terrific: lightning fast, absolutely compelling and smart as all get-out....Ghostman is a real piece of work—without question, the strongest crime-fiction debut I've read in a long time." —Adam Woog, The Seattle Times

"Hobbs commands every detail. He delivers information with absolute authority. . . . Because of his precision, comparison to Lee Child and his superlative Jack Reacher novels are inevitable.  And what Child's debut novel, Killing Floor, did for thrillers, Hobbs does for crime novels." —Robert Anglen, The Arizona Republic

"Richly imagined and darkly fascinating." —Gerald Bartell, San Francisco Chronicle

"A gripping adrenaline rush, a dirty bomb of a crime thriller with a deceptive plot that confounds and stimulates characters and readers alike." —Sam Coggeshall, Portland Monthly

"Hobbs's unique voice resonates, making this newcomer a strong contender in the world of crime fiction.  Like some of the best writers, Hobbs has created a character that evolves, becoming more complex as the plot rolls to an open-ended conclusion.  Jack, like most ghosts, will always have unfinished business." —Sara Polomy, The Wilkes-Barre Sunday Dispatch

"This watertight debut [is] at once slick and gritty…  Straight out of the gate, Hobbs has mastered the essentials of a contemporary thriller: a noirlike tone, no-nonsense prose and a hero with just enough personality to ensure he doesn't come off as an amoral death machine [as well as] heart-stopping scenes that illustrate how small mistakes can turn catastrophic."  —Kirkus, starred review

"Ghostman is not just an impressive debut, it's an impressive book. It's one to buckle yourself in for because the ride is fast, thrilling and constantly veering all over the road with a very exciting new talent at the wheel." —Simon Toyne, author of Sanctus and The Key
or
Not Currently Available for Direct Purchase