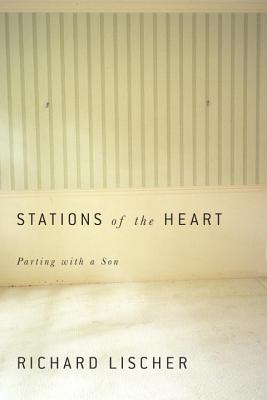 Stations of the Heart (Hardcover)
Parting with a Son
Knopf Publishing Group, 9780307960535, 251pp.
Publication Date: April 2, 2013
Other Editions of This Title:
Paperback (3/17/2015)
* Individual store prices may vary.
Description
This poignant love story of a father for his son is at once funny, heartbreaking, and hopeful. In it a young man teaches his entire family a new way to die with wit, candor, and, always, remarkable grace. This emotionally riveting account probes the heart without sentimentality or self-pity.
As the book opens, Richard Lischer's son, Adam, calls to tell his father, a professor of divinity at Duke University, that his cancer has returned. Adam is a smart, charismatic young man with a promising law career, and an unlikely candidate for tragedy. That his young wife is pregnant with their first child makes the disease's return all the more devastating. Despite the crushing magnitude of his diagnosis and the cruel course of the illness, Adam's growing weakness evokes in him an unexpected strength.
This is the story of one last summer and the young man who lived it as honestly and faithfully as possible. We meet Adam in many phases of his growing up, but always through the narrow lens of his undying hope, when in the final season of his life he becomes his family's (and his father s) spiritual leader. Honest in its every dimension, "Stations of the Heart "is an unforgettable book about life and death and the terrible blessing of saying good-bye.

About the Author
RICHARD LISCHER holds degrees from Washington University and Concordia Seminary, and a PhD in theology from the University of London. He served in two parishes before joining the faculty of Duke Divinity School, where he has taught for more than thirty years. He is the author of many books, including "Open Secrets: A Memoir of Faith and Discovery." He and his wife live in Orange County, North Carolina.
Praise For Stations of the Heart: Parting with a Son…
Praise for Richard Lischer's Stations of the Heart

"Stations of the Heart is a book after my own heart, profound, gorgeous, deeply spiritual and human, beautifully written, heartbreaking, but also, because of the writer's wisdom and spirit, triumphant."—Anne Lamott 

"Quite extraordinary. . . Lischer's only son, Adam, died of rapidly metastasizing melanoma in 2005. He was 33. . . He said he'd had a charmed life, and part of what is impressive about his questioning father's chastely worded, clear-eyed account is that we come to appreciate that. An immensely positive and congenial person, Adam used his time well, completing conversion to Catholicism and using daily prayer rituals with his wife to bless his child in the womb."—Ray Olson, Booklist
 
"A fond view of a father-son relationship and a loving tribute from a minister to a son who chose a different spiritual path in his life and to his death."—Kirkus Reviews
 
"In this tender, searching, resigned memoir and tribute to [his son] Adam, Lischer relives the final three-month journey that he, his wife, and [Adam's wife] traveled with Adam, recalling with grace and humor memories of Adam in his elementary school days, his college days, and his quest to change the world around as a modern-day Atticus Finch"—Publishers Weekly

"Stations of the Heart deserves a place alongside these classics [John Gunther's inspirational Death Be Not Proud and Nicholas Wolterstorff's anguished Lament for a Son] for many reasons.   It is elegant without excess, personal without self-absorption, profoundly emotional without sentimentality. . . . It looks beyond the one man's death to the death we all will face.  It raises religious and philosophical questions without offering pat answers."—LaVonne Neff, Christian Century
 
"An inspirational memoir . . . Lischer is a fine writer—self-aware, humorous and unstinting in describing the outrage of a son dying before his father."—Sarah Murdoch, The Toronto Star
 
"By the story's close, you'll have laughed, prayed, shaken your fist at the sky, and wept along with the author and his family. Lyrical, wise, and full of warmth, Stations of the Heart accomplishes what only the best memoirs can: it bears witness to the unimaginable and gives voice to the inarticulable."—David McGlynn, author of A Door in the Ocean

 
"As he grieved over the loss of his son, Richard Lischer gradually discovered that he had been given a new role — as the interpreter of his own son's death. In this tender and loving book, Lischer does indeed become an interpreter, not only of his son's death but also of the fragile and beautiful relationships that make life both a peril and a gift for us all. Lischer is a faithful witness whose truthful and searing testimony evokes memory, provokes tears, and finally points powerfully toward hope."
—Thomas G. Long, author of What Shall We Say? Evil, Suffering, and the Crisis of Faith
or
Not Currently Available for Direct Purchase