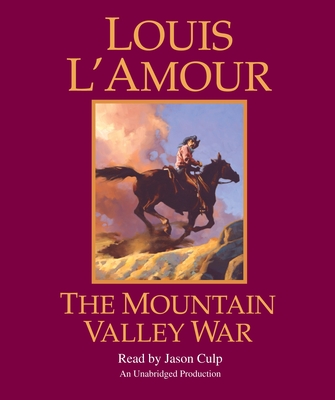 The Mountain Valley War (Compact Disc)
Random House Audio Publishing Group, 9780307970565, 6pp.
Publication Date: February 7, 2012
Description
Holed up in a cabin in the Idaho hills, the mysterious man who called himself Trent wasn't looking for trouble.  It came looking for him.  A trigger-happy kid named Cub Hale emptied his gun into an unarmed man.  Then he came swaggering after Trent.  The girl who ran the gambling hall tried to get him to hightail it.  But Trent wasn't buying.  Even in that forsaken back country, he knew when a man had to speak with his shooting iron.
About the Author
Louis L'Amour is undoubtedly the bestselling frontier novelist of all time. He is the only author in history to receive both the Presidential Medal of Freedom, and the Congressional Gold Medal in honor of his life's work. He has published ninety novels; twenty-seven short-story collections; two works of nonfiction; a memoir, Education of a Wandering Man; and a volume of poetry, Smoke from This Altar. There are more than 300 million copies of his books in print worldwide.
Advertisement