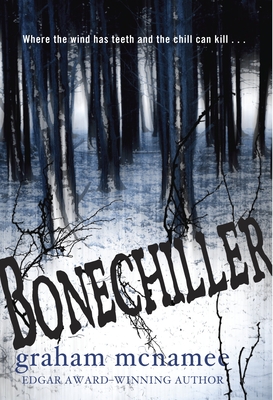 Bonechiller (Paperback)
Ember, 9780307975935, 294pp.
Publication Date: September 11, 2012
Description
Danny is sick of running. Harvest Cove is the latest nowhere place he's drifted through with his dad. In summer, people come to stay in cottages on the vast lake. In winter, Harvest Cove is a ghost town hidden away in Canada's Big Empty. Danny's been running forever, but Harvest Cove might be his last stop. The place has a way of making people disappear. As the cold sets in, Danny and his new friends stumble on a centuries-old nightmare. They start seeing things. Impossible things. And in winter, there's no escape from Harvest Cove.
About the Author
GRAHAM McNAMEE is the award-winning author of five novels, including Sparks, which won the first PEN/Phyllis Naylor Working Writer Fellowship; Bonechiller; and Acceleration, winner of the Edgar Award for Best Young Adult Mystery.
Advertisement