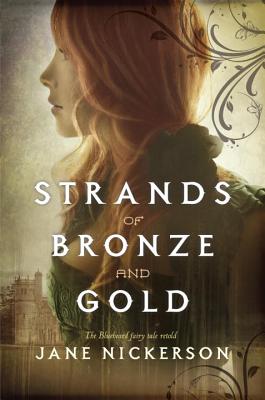 Strands of Bronze and Gold
Hardcover

* Individual store prices may vary.
Other Editions of This Title:
Digital Audiobook (3/11/2013)
Library Binding (3/12/2013)
Paperback (3/11/2014)
Compact Disc (3/12/2013)
Spring '13 Kids List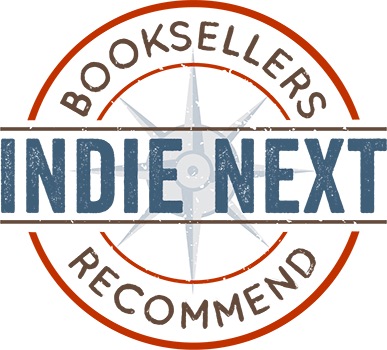 "Red-haired Sophie receives every teen girl's dream -- an invitation to go live with her rich, eccentric godfather on a romantic Mississippi estate, where he showers her with dresses, jewelry, and even a white pony. But Monsieur Bernard turns out to be a man with a past. A widower many times over, all his dead wives have one similarity with Sophie -- red hair. Nickerson's retelling of the Bluebeard cautionary tale will delight teens -- and keep them on the edge of their seats as they follow Sophie's adventures on Wyndriven Abbey and the remarkable group of servants and slaves who teach her valuable lessons about love and courage."
— Dominica Plummer, Norwich Bookstore, Norwich, VT
View the List
Description
The Bluebeard fairy tale retold. . . . When seventeen-year-old Sophia Petheram's beloved father dies, she receives an unexpected letter. An invitation--on fine ivory paper, in bold black handwriting--from the mysterious Monsieur Bernard de Cressac, her godfather. With no money and fewer options, Sophie accepts, leaving her humble childhood home for the astonishingly lavish Wyndriven Abbey, in the heart of Mississippi. Sophie has always longed for a comfortable life, and she finds herself both attracted to and shocked by the charm and easy manners of her overgenerous guardian. But as she begins to piece together the mystery of his past, it's as if, thread by thread, a silken net is tightening around her. And as she gathers stories and catches whispers of his former wives--all with hair as red as her own--in the forgotten corners of the abbey, Sophie knows she's trapped in the passion and danger of de Cressac's intoxicating world. Glowing strands of romance, mystery, and suspense are woven into this breathtaking debut--a thrilling retelling of the "Bluebeard" fairy tale.
Praise For Strands of Bronze and Gold…
USA Today "Happy Ever After", March 19, 2013:
"Even if you've never read Blue Beard's tale, you'll enjoy Strands of Bronze and Gold. Sophie is a very likable character, and readers will soon find themselves caught up in the intrigue and mystery right along with her...I'm glad, too, that Sophie was no shy submissive heroine. She's brave, intelligent and looks through the glamour. The Mirk and Midnight Hour is set to release in March 2014 and is about the legend of the Ballad of Tam Lin. The writing is excellent, and the setting is very Gothic and dark. Just my style!"

Publishers Weekly, February 4, 3013:
"Nickerson makes smart use of a lush, eerie antebellum Mississippi setting to add tension...Although the book moves leisurely, it effectively blends the fairytale world with the realities of Sophia's powerlessness: she's underage, impoverished, and female. All of which makes her luck, determination, and eventual triumph all the more rewarding."

The Bulletin of the Center for Children's Books, February 2013:
"Elegant prose and vivid imagery give this gothic retelling of Perrault's 'Bluebeard' an exquisite sense of place; the descriptions of the lavish rooms of the seemingly endless estate are entrancing, while the hints of unease—a name scratched in a bedpost, old paintings found in the attic, a decrepit chapel in the estate's cemetery—keep the tension mounting."

Booklist, March 1, 2013:
"With nods to such classics as Rebecca and Gone with the Wind and a setting that may draw Downton Abbey fans, first-time novelist Nickerson adds a strictly American spin to her version of the Bluebeard fairy tale. With headstrong Sophia, handsome rake Monsieur de Cressac, and sweet, courageous Reverend Stone wrapped in a romantic love triangle; the glamorous Mississippi plantation as a cover for the somewhat sanitized horrors of slavery; and the increasingly obvious murder mystery; this will beckon readers of historical fiction, romance, and mystery alike."

School Library Journal, March 2013:
"Nickerson makes a strong debut with this suspenseful reimagining of the Bluebeard legend that seamlessly weaves together elements of fairy tale, gothic romance, and pre-Civil War-era American history. Fans of Libba Bray's Gemma Doyle trilogy will delight in this gorgeously atmospheric page-turner."

SLJ Teen, February 5, 2013:
"Jane Nickerson adroitly weaves the threads of the 'Bluebeard' story into Strands of Bronze and Gold to create a spellbinding tapestry of mystery, romance, and suspense...A grippingly gothic tale, with a lavishly described and lushly atmospheric setting and likable heroine."
Alfred A. Knopf Books for Young Readers, 9780307975980, 339pp.
Publication Date: March 12, 2013
About the Author
For many years, JANE NICKERSON and her family lived in a big old house in Aberdeen, Mississippi, where she worked as the children's librarian at the local public library. She has always loved the South, "the olden days," gothic tales, houses, kids, writing, and interesting villains. She and her husband now make their home in Ontario, Canada.
or
Not Currently Available for Direct Purchase