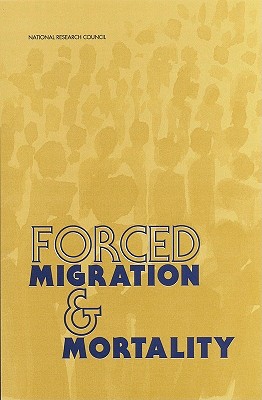 Forced Migration & Mortality
Paperback

* Individual store prices may vary.
Description
In recent years the number of complex humanitarian emergencies around the world has been steadily increasing. War and political, ethnic, racial, and religious strife continually force people to migrate against their will. These forced migrants create a stream of new challenges for relief workers and policy makers. A better understanding of the characteristics of refugee populations and of the population dynamics of these situations is vital. Improved research and insights can enhance disaster management, refugee camp administration, and repatriation or resettlement programs.
Forced Migration and Mortality
examines mortality patterns in complex human- itarian emergencies, reviewing the state of knowledge, as well as how patterns may change in the new century. It contains four case studies of mortality in recent emergencies: Rwanda, North Korea, Kosovo, and Cambodia. Because refugees and internally displaced persons are likely to continue to be a significant humanitarian concern for many years, research in this field is critical. This is the first book to comprehensively explore forced migration and mortality and it provides useful material for researchers, policy makers, and relief workers.
National Academies Press, 9780309073349, 159pp.
Publication Date: May 13, 2001
or
Not Currently Available for Direct Purchase