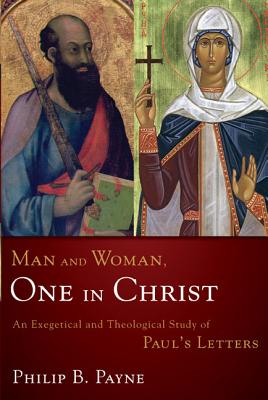 Man and Woman, One in Christ
An Exegetical and Theological Study of Paul's Letters
Paperback

* Individual store prices may vary.
Description
Does Paul teach a hierarchy of authority of man over woman, or does he teach the full equality of man and woman in the church and home? In Man and Woman, One in Christ, Philip Barton Payne answers this question and more, injecting crucial insights into the discussion of Paul's view of women. Condensing over three decades of research on this topic, Payne's rigorous exegetical analysis demonstrates the consistency of Paul's message on this topic and its coherence with the rest of his theology. Payne's exegetical examination of the Pauline corpus is thorough, exploring the influences on Paul, his practice as a church leader, and his teachings to various Christian communities. Paul's theology, instruction, and practice consistently affirm the equal standing of men and women, with profound implications for the church today. Man and Woman, One in Christ is required reading for all who desire to understand the meaning of Paul's statements regarding women and their relevance for Christian relationships and ministry today. This work has the potential of uniting the church on this contentious issue.
Zondervan Academic, 9780310219880, 512pp.
Publication Date: November 21, 2009