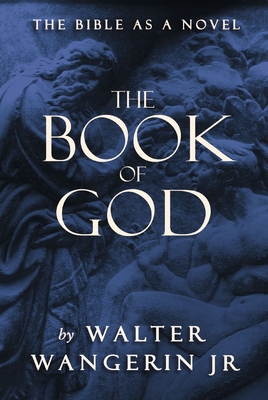 The Book of God (Paperback)
The Bible as a Novel
Zondervan, 9780310220213, 633pp.
Publication Date: February 8, 1998
Other Editions of This Title:
Paperback (5/20/2011)
* Individual store prices may vary.
Description
Master storyteller Walter Wangerin Jr. shares the story of the Bible from beginning to end as you've never read it before, retold with exciting detail and passionate energy.
". . . a feat of imagination and faith." --Philip Yancey, award-winning author
The Book of God reads like a novel, dramatizing the sweep of biblical events, bringing to life the men and women of this ancient book in vivid detail and dialogue. From Abraham wandering in the desert to Jesus teaching the multitudes on a Judean hillside, this award-winning bestseller follows the biblical story in chronological order. Priests and kings, apostles and prophets, common folk and charismatic leaders--individual stories offer glimpses into an unfolding revelation that reaches across the centuries to touch us today.
About the Author
Walter Wangerin Jr. is widely recognized as one of the most gifted writers writing today on the issues of faith and spirituality. Starting with the renowned Book of the Dun Cow, Wangerin's writing career has encompassed most every genre: fiction, essay, short story, children's story, meditation, and biblical exposition. His writing voice is immediately recognizable, and his fans number in the millions. The author of over forty books, Wangerin has won the National Book Award, New York Times Best Children's Book of the Year Award, and several Gold Medallions, including best-fiction awards for both The Book of God and Paul: A Novel. He lives in Valparaiso, Indiana, where he is Senior Research Professor at Valparaiso University.