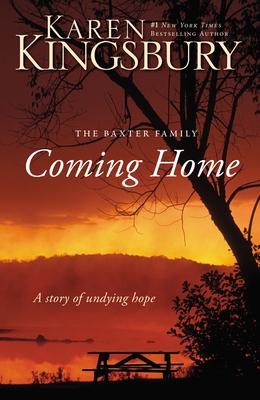 The Coming Home - The Baxter Family: A Story of Undying Hope (Paperback)
A Story of Undying Hope
Zondervan, 9780310266242, 304pp.
Publication Date: July 14, 2012
Description
Coming Home is a novel about tremendous victory and unprecedented loss, a story of faith and a forever kind of love, love that will stay with you long after the last page. This stand-alone novel will serve as either a grand introduction or a beautiful conclusion in the saga of the Baxter Family. The Baxters make plans to come together for a summer lakeside reunion, a celebration like they haven't had in years. But before the big day, the unthinkable happens. As the Baxter Family rallies together, memories come to light in the grief-stricken hours of waiting and praying, memories that bring healing and hope during a time when otherwise darkness might have the final word. In a season that changes all of them, the brilliance of family love overshadows even the valley of heartache as the Baxters draw closer to God and each other. Along the way, secrets are revealed and the truth about the Baxter Family history is finally made known. Ultimately, in this portrait of family love, the Baxters cling to each other and to God's promise of forever.
About the Author
New York Times bestselling author Karen Kingsbury has written more than forty of her Life-Changing Fiction titles and has nearly sixteen million in print. Dubbed by Time magazine as the Queen of Christian Fiction, Karen receives hundreds of letters each week and considers her readers friends. Her fiction has made her one of the country's favorite storytellers, and one of her novels, Like Dandelion Dust, is under production for an upcoming major motion picture release. Her emotionally gripping titles include the popular Baxter family novels, the 9/11 Series, Even Now, Ever After, and Between Sundays. Karen and her husband, Don, live in the Pacific Northwest with their six children, three of whom are adopted from Haiti. You can find out more about Karen, her books, and her appearance schedule at www.KarenKingsbury.com.
Advertisement