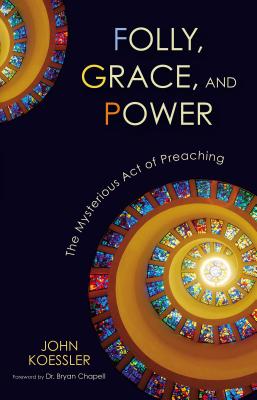 Folly, Grace, and Power (Paperback)
The Mysterious Act of Preaching
Zondervan, 9780310325611, 150pp.
Publication Date: September 25, 2011
* Individual store prices may vary.
Description
When you stand before your congregation, what do you hope to accomplish when you preach the Word? If people have Bibles and the freedom to read and pray on their own--why do they need you? In short, what do you bring to the table?Author, pastor, and professor John Koessler answers those questions and many more. Why does one sermon have a powerful effect on the audience while another falls flat? Why should listeners heed what the preacher says? Is human language adequate for facilitating an encounter with God? What is the point of preaching a sermon?Folly, Grace, and Power is a must-read for pastors, seminarians, and lay leaders charged with the task of preaching God's word. This essential book is both a stern reminder of the sacredness of the awesome "job" of being a preacher, as well as a how-to that reveals the key to speaking powerfully on God's behalf.