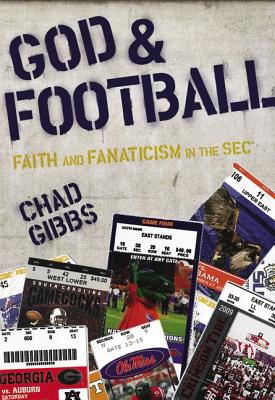 God and Football (Paperback)
Faith and Fanaticism in the SEC
Zondervan, 9780310329220, 240pp.
Publication Date: August 24, 2010
Other Editions of This Title:
Paperback, Large Print, Large Print (11/29/2010)
* Individual store prices may vary.
Description
In 2008 over six million people attended an SEC football game. They spent thousands on season tickets, donated millions to athletic departments, and for three months a year ordered their entire lives around the schedule of their favorite team. As a Christian, Gibbs knows he cannot serve two masters, but at times his faith is overwhelmed by his fanaticism. He is not alone.Gibbs and his six million friends do not live in a spiritually void land where such borderline idol worship would normally be accepted. They live in the American South, where according to the 2008 American Religious Identification Survey, 84 percent identify themselves as Christians. This apparent contradiction that Gibbs sees in his own life, and in millions of others', has led him to journey to each of the twelve schools to spend time with rabid Christian fans of various ages and denominations. Through his journey, he learns how others are able to balance their passion for their team with their devotion to God.
About the Author
Chad Gibbs, former baby, is the best-selling (Okay, regional best-selling) author of God and Football: Faith and Fanaticism in the SEC. He has written for CNN, The Washington Post, and RELEVANT Magazine, and has made multiple (Okay, three) appearances on ESPN. Gibbs and a fellow mammal reside in Alabama with their offspring and two canines that are not their offspring. Website: www.chadgibbs.com