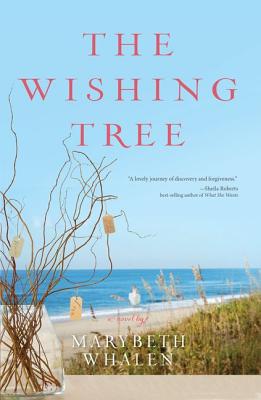 The Wishing Tree (Paperback)
Zondervan, 9780310334880, 328pp.
Publication Date: June 4, 2013
Description
Savvy, determined Ivy Marshall discovers that her husband has cheated on her on the very same day her sister's perfect boyfriend proposes on national television. When Ivy's mother asks her to return to her family's beach home to plan her sister's upcoming wedding, she decides to use the excuse to escape from the pain of her broken heart.
When her return to Sunset Beach, North Carolina, brings Ivy face to face with her former fiance, old feelings are rekindled and she wonders if there is a future for them. However, when Ivy refuses to talk to her husband, he resorts to tweeting to her, expressing his remorse and making it clear he doesn't want to give up on their marriage. As she helps prepare the wishing tree for her sister's wedding, she must examine her dreams for her own future and what true love should be.
"A lovely journey of discovery and forgiveness." --Sheila Roberts, best-selling author of What She Wants
"Marybeth Whalen writes with a light hand, skillfully blending issues of faith and the realities of modern life into a compelling and believable read." --Marie Bostwick, New York Times best-selling author of Between Heaven and Texas
About the Author
Marybeth Whalen and her husband Curt have been married for 22 years and are the parents of six children, ranging in age from college to elementary school. They live outside Charlotte NC. Marybeth is the author of five novels. The newest one, The Bridge Tender, brings readers back to Sunset Beach NC and releases June, 2014. Marybeth spends most of her time in the grocery store but occasionally escapes long enough to scribble some words. She is always at work on her next novel. You can find her at www.marybethwhalen.com.
Advertisement