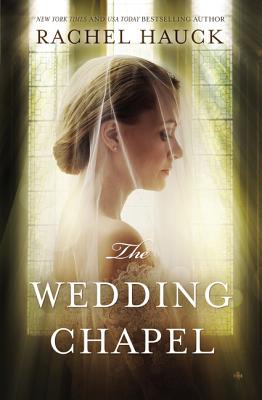 The Wedding Chapel
Paperback

* Individual store prices may vary.
Other Editions of This Title:
Mass Market Paperbound (8/30/2016)
Hardcover, Large Print (1/6/2016)
MP3 CD (8/30/2016)
Compact Disc (12/1/2015)
MP3 CD (12/1/2015)
Compact Disc (12/1/2015)
Description
A lonely wedding chapel built as a tribute to lost love just might hold the long-awaited secret to hope and reconciliation.
Zondervan, 9780310341529, 384pp.
Publication Date: November 17, 2015
Communication is one of the threads of this book. Jack and Taylor
struggle to share their true hearts, and Jimmy and Colette lost sixty
years of their relationship because they didn't press for the truth.
Same with Taylor and her dad. What are ways you're weak in
communication? Have you given up in some ways?
Taylor believes she saw her father cheating on her mother. But it wasn't
what she imagined. The room was dark, draped in shadow. Talk
about how we misunderstand each other and situations because we
don't "see things properly." What are ways to combat these
misunderstandings? What would you have done if you were Taylor?
Young Collette and Jimmy loved each other so much they said their vows
to each other before Jimmy shipped off to war. Were their words
valid? Or does a recognized official have to pronounce a couple
married? Talk about the power of words.
While I'd never advise young people to casually make a pledge of
marriage without witnesses, I would remind them the things they say
to each other in their youthful zeal do matter. How can we teach our
kids, or ourselves, to be mindful of our words?
Jack didn't have a great childhood. But Sam Gillingham reached out,
wanted to be his father. But Jack refused to see his effort, so
ingrained in the pattern of the foster care system. How can we access
love even when we've had—or have—a bad relationship with our
dads?
What do you think about Jack being adopted at age thirty? What's the
significance of that event?
Taylor and Jack jumped into marriage before considering the cost. Often
people "do," then "think." We condemn ourselves for making a
mistake. Talk about a time in your life, or in the life of someone you
know, when a supposed mistake worked for good.
The book has a happy ending. Was it what you expected? Wanted?
Who was your favorite character and why?