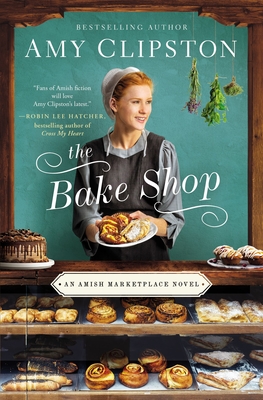 The Bake Shop (Paperback)
Zondervan, 9780310356387, 336pp.
Publication Date: November 5, 2019
Other Editions of This Title:
Hardcover (11/5/2019)
Library Binding, Large Print (11/27/2019)
Compact Disc (11/5/2019)
MP3 CD (11/5/2019)
* Individual store prices may vary.
Description
Return to Lancaster County with the first installment of Amy Clipston's charming new Amish Marketplace series.
Christiana Kurtz loves to bake, but when her bake stand becomes too busy, her mother encourages her to move her business to the local market. Her new bake shop becomes so inundated with customers that the line blocks the leather and woodcraft shop next door, which is run by Jeffrey Stoltzfus. When Jeffrey complains that her stand is driving away business due to the lines, she complains to him that his personalization machine smells. Though their relationship starts off on bad footing, they eventually forge a friendship.
When Christiana's father makes a surprise visit to the market, he is upset to find that Jeffrey uses the building's electricity to personalize his items. He tells Christiana that Jeffrey is too modern for her, and she's forbidden from dating him. Christiana is crushed, but she knows she must obey her father.
When Jeffrey's shop catches fire one day, he puts the entire market in jeopardy--including Christiana's bake shop. Christiana, however, can't deny how she feels about Jeffrey despite his mistakes. Though the odds are against them, can two young people find a way to rebuild both their businesses and their relationship?