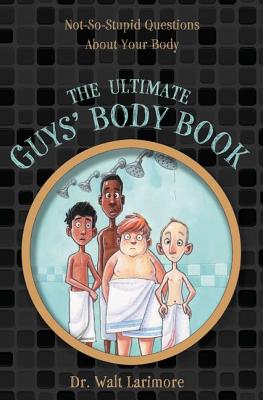 The Ultimate Guys' Body Book: Not-So-Stupid Questions about Your Body (Paperback)
Not-So-Stupid Questions about Your Body
Zondervan, 9780310723233, 192pp.
Publication Date: March 24, 2012
Description
Everything a boy should know, but won't ask--from a Christian perspective
Finally, everything you wanted to know about your body, but you've just been too chicken to ask. Ultimate Guys' Body Book is the first book for boys that gives honest answers to real questions about your body from a biblical perspective. No, you're not falling apart--you're just growing up But there's no need to fear, when God is near. He's your personal guide to understanding your body.
With information about everything from steroid use to body parts, there's not a question we won't answer. These aren't questions some adult made up, but they're real questions asked by real boys just like you. You want to know the truth? Now you can, because Ultimate Guys' Body Book gives you the facts--no holds barred
Advertisement