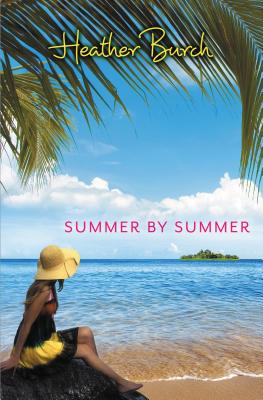 Summer by Summer (Paperback)
Blink, 9780310729631, 288pp.
Publication Date: April 7, 2015
* Individual store prices may vary.
Description
When Summer took a job as a nanny for a couple vacationing in Belize, she imagined it would be a fresh start before starting college in the fall. And while she adores her charge, Josh, she can't say the same for her employers' oldest son, Bray. He's cocky, inconsiderate, and makes her feel she's a chore he has to put up with. In short, he's everything she dislikes in a guy.
Bray had a plan for the summer: party, hang out with friends, and forget all the responsibilities waiting for him back home. But every time he's forced to be around Summer, her dour, serious mood sets him off. Not to mention she has a habit of picking up on what he already knows is wrong with him.
Then the two find themselves on a dive trip gone wrong, stranded on a remote island. As they focus on survival, their differences melt away, and they find being together may be what both needed all along.
About the Author
Heather Burch, the author of the popular Halflings series, spent the last seven years in Southern Florida but recently returned to her hometown in the Ozark Mountains. Her books have garnered praise from USA Today, Romantic Times, and Booklist magazine. When not working on her latest novel, she can be found hiking in the hills or planning a trip to the beach with her husband, John, who is her hero in every way.