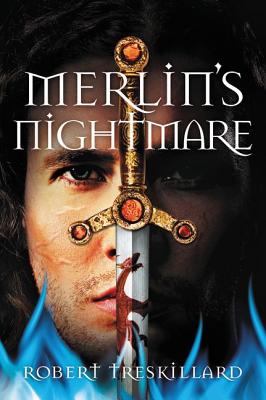 Merlin's Nightmare (Merlin Spiral)
Paperback

* Individual store prices may vary.
Description
Haunted by the past, chased by the present.
Arthur is now eighteen, and Merlin, tired of hiding and running from his enemies, wants nothing more than to spend his days with his family and train Arthur for his rightful place as king. But when Arthur goes missing, a desperate Merlin must abandon all other quests to find him before a shadowy pursuer catches Arthur first.
Having everything to fight for, and almost nothing to fight with, Merlin and Arthur must rally Britain's warriors against three overwhelming enemies: Saxenow hordes in the south, Picti raiders in the north, and a chilling new enemy that has arisen in the west.
At the same time, M rgana brings Merlin's deepest fear to life and sets a horde of werewolves loose to destroy Britain. But when the secret purpose of this nightmare is finally revealed, will Merlin and Arthur find a way to survive--without unleashing an even greater evil?
Blink, 9780310735090, 432pp.
Publication Date: May 13, 2014
About the Author
Robert Treskillard has been crafting stories from his early youth, and is a software developer, graphic artist, and sometime bladesmith. He and his wife have three children and are still homeschooling their youngest. They live in the country near St. Louis, Missouri.