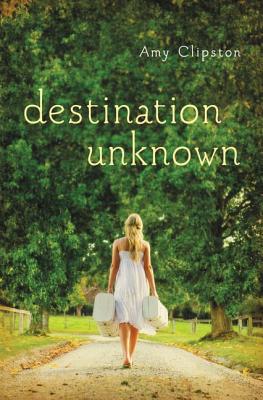 Destination Unknown (Paperback)
Zondervan, 9780310736691, 267pp.
Publication Date: February 4, 2014
Other Editions of This Title:
Digital Audiobook (2/3/2014)
CD-Audio (2/4/2014)
* Individual store prices may vary.
Description
It's senior year, and Whitney Richards is tired of the constant pressures to be perfect. When she gets a D in Calculus, her mother immediately hires a tutor, worried Whitney won't get into the "right" college--her alma mater--with imperfect grades. Her tutor, Taylor, is a quiet, mysterious boy who is unlike anyone Whitney has met before. But Taylor's rougher upbringing has her mother and friends discouraging any type of relationship.
Tired of having to play a part for everyone else, Whitney quits the cheerleading squad that once defined her social identity, and begins spending more time with Taylor. Her mom and friends worry Whitney is making a huge mistake, and even Taylor begins to show concern for some of her choices. But for the first time, Whitney is in the driver's seat of her life. Will she be able to find her identity--and God's plan for her life--before she throws everything away?
About the Author
Amy Clipston holds a degree in communication from Virginia Wesleyan College and works full-time for the City of Charlotte, NC. Amy lives in North Carolina with her husband, and two sons and four spoiled rotten cats.