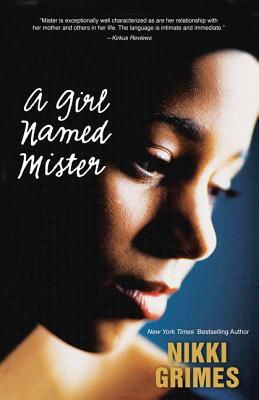 A Girl Named Mister (Paperback)
Blink, 9780310761464, 240pp.
Publication Date: January 3, 2017
Other Editions of This Title:
Hardcover (8/1/2010)
Paperback (8/27/2011)
* Individual store prices may vary.
Description
Mary Rudine, called Mister by almost everyone, has attended church and sung in the choir for as long as she can remember. But then she meets Trey. His long lashes and smooth words make her question everything, and one mistake leaves her hiding a growing secret.
Another Mary is excited about her upcoming wedding, and has done everything according to Jewish law. So when an angel appears and tells her--a virgin--she'll give birth, Mary can't help but feel confused, and soon finds herself struggling with the realities of God's blessing.
While feeling abandoned, Mister is drawn to Mary's story, and through reading begins to understand the future laid before her.
"This novel in poetry looks clearly at both teen pregnancy and struggles with faith. Mister is exceptionally well characterized ... The language is intimate and immediate." --Kirkus Reviews