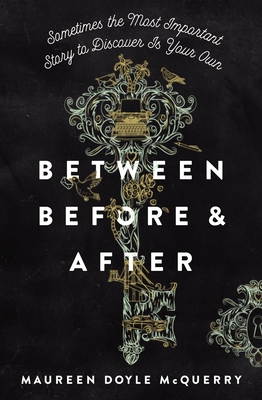 Between Before & After
Paperback

* Individual store prices may vary.
Other Editions of This Title:
Hardcover (2/5/2019)
Description
Between Before and After explores the impact of the Spanish Influenza pandemic on a young woman and her family already rocked by secrets, as seen through the eyes of two young adults told in dual narratives between two young adults--the mother in 1918 New York City and her daughter in 1955 San Jose, California.
Fourteen-year-old Molly worries about school, friends, and her parents' failed marriage, but mostly about her mother's growing depression. Molly knows her mother is nursing a carefully-kept secret. A writer with an obsession for other people's life stories, Elaine Donnelly is the poster child of repressed emotions.
Molly spends her California summer alternately watching out for her little brother Angus and tip-toeing around her mother's raw feelings. Molly needs her mother more than ever, but Elaine shuts herself off from real human connections and buries herself in the lives and deaths of the strangers she writes about. When Uncle Stephen is pressed into the limelight because of his miracle cure of a young man, Elaine can no longer hide behind other people's stories. And as Molly digs into her mother's past, she finds a secret hidden in her mother's dresser that may be the key to unlocking a family mystery dating to 1918 New York--a secret that could destroy or save their future.
Between Before and After
Is written by award-winning author Maureen McQuerry
Is told in dual narratives as seen through the eyes of two young adults between 1918 New York City and 1955 San Jose, California
Explores the nature of family secrets, resiliency, and redemption
Is an historical coming-of-age young adult novel about the Spanish Influenza pandemic and the complex bonds between mothers and daughters
Blink, 9780310767282, 304pp.
Publication Date: November 5, 2019