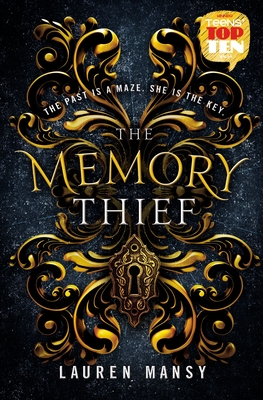 The Memory Thief (Paperback)
Blink, 9780310767565, 368pp.
Publication Date: April 7, 2020
Other Editions of This Title:
Hardcover (10/1/2019)
Compact Disc (10/1/2019)
MP3 CD (10/1/2019)
* Individual store prices may vary.
Description
In the realms of The Memory Thief, memories are currency that can be traded for goods, services, skills, and experiences. A group of people--the Gifted--can steal and redistribute memories. Etta is secretly one of them, but she hasn't used her Gifted abilities since she left the rebel Shadows following her mother's accident two years ago. But when her mother is again in danger, Etta has no choice but to return to the underground group in order to complete her greatest heist and save her mother's life. Etta faces startling attacks, unexpected romance, and above all, her own past as she uncovers a conspiracy that challenges everything she knew about herself and the world around her.
In a place where nothing is what it seems, can Etta ever become more than a memory thief?
"Readers, like Etta and her fellow citizens, will be challenged to contemplate the nature of truth ... A welcome addition to the YA fantasy canon, The Memory Thief is a suspenseful page-turner, delightfully chock full of unexpected twists and turns." - Shelf Awareness
The Memory Thief
Is perfect for fans of Leigh Bardugo and Victoria Aveyard
Brings readers on an unforgettable journey during which Etta must learn--often the hard way--just what it will take to save her city and her mother
Is a clean, coming of age YA fantasy, with unexpected romance by up-and-coming author Lauren Mansy