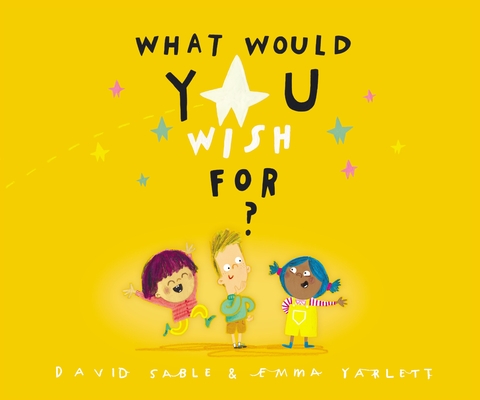 What Would You Wish For?
Hardcover

* Individual store prices may vary.
Description
Teach your child how to be kind and make the world a better place with What Would You Wish For? written by David Sable. This colorful picture book guides readers through an imaginative and inspirational journey of how they can change the world. It is a perfect way to get children thinking about doing things for the greater good, not just for themselves.
What Would You Wish For?
is an inspirational picture book:
Perfect for teachers and parents to use during lessons about kindness and making a differenceIdeal for children ages 4-8Written by global business leader and social activist David Sable, and 100% of the author's royalties are being donated to UNICEF USABeautifully illustrated by award-winning artist Emma Yarlett
What Would You Wish For?
teaches children:
A thought-provoking and gentle lesson on kindnessHow to wish big and dream of a better, more hopeful worldThat no contribution is too small, and everyone has the power to make a difference
Zonderkidz, 9780310768852, 32pp.
Publication Date: March 3, 2020