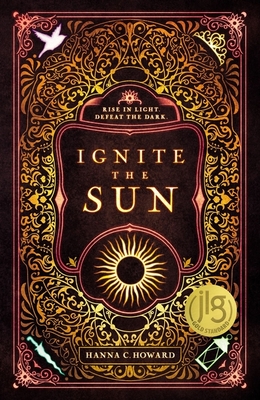 Ignite the Sun
Hardcover

* Individual store prices may vary.
Other Editions of This Title:
Digital Audiobook (8/17/2020)
Description
Once upon a time, there was something called the sun ... In a kingdom ruled by a witch, the sun is just part of a legend about Light-filled days of old. But now Siria Nightingale is headed to the heart of the darkness to try and restore the Light--or lose everything trying.
Sixteen-year-old Siria Nightingale has never seen the sun. That's because Queen Iyzabel shrouded the kingdom in shadow upon her ascent to the throne, with claims it would protect her subjects from the dangerous Light.
The Darkness has always left Siria uneasy, and part of her still longs for the stories of the Light-filled days she once listened to alongside her best friend Linden, told in secret by Linden's grandfather. But Siria's need to please her strict and demanding parents means embracing the dark and heading to the royal city--the very center of Queen Izybel's power--for a chance at a coveted placement at court. And what Siria discovers at the Choosing Ball sends her on a quest toward the last vestiges of Light, alongside a ragtag group of rebels who could help her restore the sun ... or doom the kingdom to shadow forever.
Ignite the Sun is:
A YA fantasy adventure that is exciting and unique, right down to its metallic book cover
An allegorical exploration of the struggle with anxiety and depression
Perfect for readers 13 and up
Blink, 9780310769736, 352pp.
Publication Date: August 18, 2020