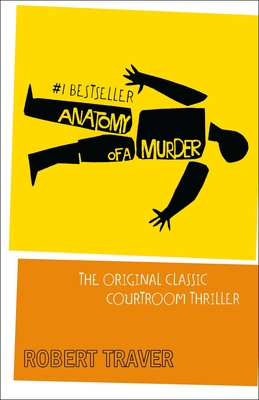 Anatomy of a Murder (Paperback)
St. Martin's Press, 9780312033569, 437pp.
Publication Date: March 15, 1983
Description
First published by St. Martin's in 1958, Robert Traver's Anatomy of a Murder immediately became the number-one bestseller in America, and was subsequently turned into the successful and now classic Otto Preminger film. It is is not only the most popular courtroom drama in American fiction, but one of the most popular novels of our time.
A gripping tale of deceit, murder, and a sensational trial, Anatomy of a Murder is unmatched in the authenticity of its settings, events, and characters. This new edition should delight both loyal fans of the past and an entire new generation of readers.
About the Author
Robert Traver is the pseudonym of a former Michigan Supreme Court justice. He is the author of Trout Madness, People Versus Kirk, and Laughing Whitefish, among other works. He lives in the Upper Peninsula of Michigan.
Advertisement