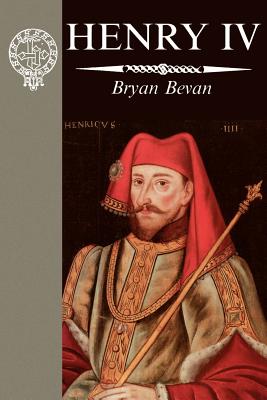 Henry IV (Paperback)
Palgrave MacMillan, 9780312116972, 176pp.
Publication Date: November 14, 1994
Other Editions of This Title:
Hardcover (10/13/1994)
* Individual store prices may vary.
Description
Henry of Bolingbroke was one of the most important noblemen of the later fourteenth century. Brave, chivalrous and cultured, a talented musician, he excelled at the jousts held at his cousin Richard II's Court, acquiring military experience at Radcot Bridge in Oxfordshire and later fighting with the Teutonic Knights in Prussia. A great medieval traveller, he visited Konigsberg as Earl of Derby, travelling to Danzig, Prague and later Venice and Jerusalem. Bitterly opposed to Richard II's favourites, Bolingbroke as one of the Lords Appellant played a vital part. Henry's most controversial actions were the deposition of Richard II (1399) and the execution of Richard Scrope, Archbishop of York, after he had usurped Richard's throne. As Henry IV, an usurper, the King knew little peace, incessantly engrossed as he was in preserving his throne; and the French and Scots never allowed him to forget his usurpation. For many years he fought a savage and frustrating war against the great Welsh rebel Owain Glyn Dwr, but defeated the immortal Harry Percy (Hotspur) at the Battle of Shrewsbury (1403). In his relations with his Parliaments, Henry showed acumen and praiseworthy restraint, unlike his predecessor who was determined to be an absolute King. His short reign was remarkable for the development of Parliament.