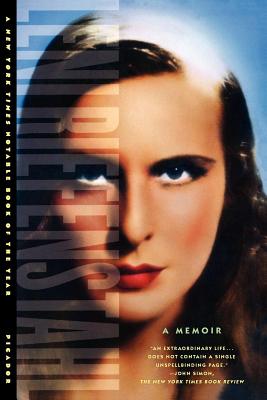 Leni Riefenstahl (Paperback)
A Memoir
Picador, 9780312119263, 672pp.
Publication Date: January 15, 1995
* Individual store prices may vary.
Description
A New York Times Notable Book of the Year.
One of the century's most remarkable and controversial women, Leni Riefenstahl is an artist of the first order. Dancer, actor, and photographer, she is best known as the director of Triumph of the Will, a film of a Nazi Party rally and Olympia, the classic account of the 1936 Berlin Olympics. It is for these works of cinematic propaganda that Riefenstahl is revered and reviled. In this autobiography, she discusses her motivations, her history, her important friendships, and, most of all, her art. Along with insights into directing and camera work, Riefenstahl offers an emotional, powerful story of a woman who refuses to be defined by any terms other than her own.
About the Author
Leni Riefenstahl lives in Europe.
Praise For Leni Riefenstahl: A Memoir…
"Some books are so exciting that you can't put them down. This one is so exciting that you often must put it down, lest you overdose on thrills . . . does not contain a single unspellbinding page" —John Simon, The New York Times Book Review