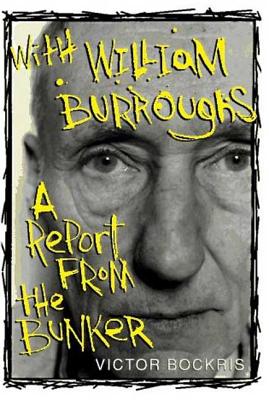 With William Burroughs
A Report from the Bunker
Paperback

* Individual store prices may vary.
Description
Burroughs, the eccentric, brilliant artist who burned the bridge with logic and wrote the classic Naked Lunch, has a court recorder in Victor Bockris. Bockris has collected into a cogent whole the man's most brilliant moments of conversation, thinking, and interview repartee. This fascinating material, gleaned from the fertile time at Burroughs's New York headquarters, the Bunker (which was located on the Bowery, three blocks from CBGB), encompasses the years 1974 to 1980, and also includes a 1991 Burroughs interview from Interview magazine. The Beats' devotion to subjective experience has left readers with a profound amount of objective material to analyze and debate. Choice public and private utterances, hallucinatory and prescient diatribes such as these, remain rich sources of literary history. As Americans we find the Beats' approach to life romantic, even heroic. Tearing the walls down in the name of freedom and spirituality strikes a particularly pilgrimesque chord. With William Burroughs: A Report from the Bunker is a fascinating compendium of Burroughs-speak, so complete it can be considered a credo.
St. Martin's Griffin, 9780312147679, 304pp.
Publication Date: November 15, 1996
About the Author
Victor Bockris is the author of many critically acclaimed and bestselling books including his seminal Warhol biography and Making Tracks: The Rise of Blondie.