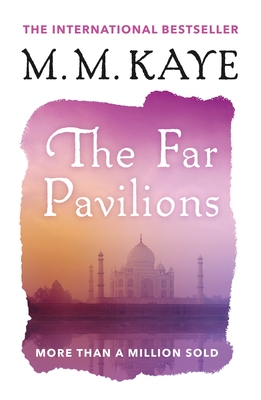 The Far Pavilions (Paperback)
St. Martin's Griffin, 9780312151256, 960pp.
Publication Date: January 15, 1997
Other Editions of This Title:
Mass Market Paperback (3/1/1984)
Compact Disc (5/1/2014)
Compact Disc (5/1/2014)
* Individual store prices may vary.
Description
This sweeping epic set in 19th-century India begins in the foothills of the towering Himalayas and follows a young Indian-born orphan as he's raised in England and later returns to India where he falls in love with an Indian princess and struggles with cultural divides.
The Far Pavilions is itself a Himalayan achievement, a book we hate to see come to an end. It is a passionate, triumphant story that excites us, fills us with joy, move us to tears, satisfies us deeply, and helps us remember just what it is we want most from a novel.
M.M. Kaye's masterwork is a vast, rich and vibrant tapestry of love and war that ranks with the greatest panoramic sagas of modern fiction, moving the famed literary critic Edmond Fuller to write: "Were Miss Kaye to produce no other book, The Far Pavilions might stand as a lasting accomplishment in a single work comparable to Margaret Mitchell's achievement in Gone With the Wind."
About the Author
M.M. Kaye (1908-2004) was born in India and spent much of her childhood and adult life there. She became world famous with the publication of her monumental bestseller, The Far Pavilions. She is also the author of the bestselling Trade Wind and Shadow of the Moon. She lived in England.
Praise For The Far Pavilions…
"Rich in adventure, heroism, cruelty and love." —Publishers Weekly
"A high-adventure love story told without ever a dull moment in the old tradition of the great storytellers of the too distant past." —Book Review
"One of the true big ones." —Cleveland Plain Dealer
"A great romantic adventure novel. She is a born storyteller." —Paul Scott, author of The Raj Quartet