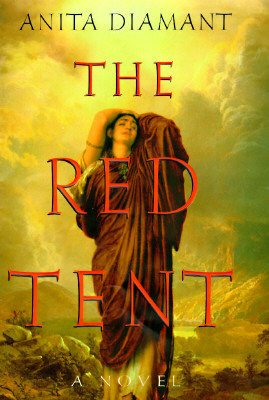 The Red Tent (Hardcover)
St. Martin's Press, 9780312169787, 336pp.
Publication Date: September 1, 1997
* Individual store prices may vary.
or
Not Currently Available for Direct Purchase
Description
Her name is Dinah. In the Bible, her life is only hinted at in a brief and violent detour within the more familiar chapters of the Book of Genesis that are about her father, Jacob, and his dozen sons.
Told in Dinah's voice, this novel reveals the traditions and turmoils of ancient womanhood-the world of the red tent. It begins with the story of her mothers-Leah, Rachel, Zilpah, and Bilhah-the four wives of Jacob. They love Dinah and give her gifts that are to sustain her through a damaged youth, a calling to midwifery, and a new home in a foreign land. Dinah's story reaches out from a remarkable period of early history and creates an intimate, immediate connection.
Deeply affecting, "The Red Tent "combines rich storytelling with a valuable achievement in modern fiction: a new view of Biblical women's society.

About the Author
Anita Diamant is the author of the novels "Good Harbor," "The Last Days of Dogtown" and "Day After Night," a collection of essays, "Pitching My Tent," as well as six books about contemporary Jewish life, including "The New Jewish Wedding" and "Choosing a Jewish Life: A Guidebook for People Converting to Judaism." Diamant grew up in Newark, New Jersey, and Denver, Colorado. She has a bachelor's degree from Washington University in St. Louis and a master's in English from the State University of New York at Binghamton. She lives in Massachusetts with her husband.
Praise For The Red Tent…
"The wives of Jacob gather in the red tent, and in that image Anita Diamant has found the heart of a pulsing and moving novel. The tent is red because of the falling sun, and because of the flowing blood. The tent is, as the narrator says, 'an earthbound rainbow,' which is also true of this novel. Dinah, famously a daughter and a sister, finally tells her own story-and the story of that unknown legion, God's women. When the light is refracted through their experience-and through the lens of Anita Diamant's moral imagination-the colors couldn't be more vivid, and the oldest story of all could never seem more original, or more true." --James Carroll, author of An American Requiem
Advertisement