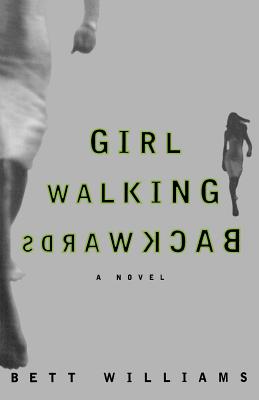 Girl Walking Backwards (Paperback)
St. Martins Press-3pl, 9780312194567, 264pp.
Publication Date: September 5, 2000
Description
Skye wants what all teenagers want--to survive high school. She lives in Southern California, though, which is making that difficult. Her mother has fallen victim to the pseudo-New Age culture and insists on dragging her to consciousness-raising workshops and hypnotists. As if this weren't difficult enough, Skye falls in love with Jessica, a troubled gothic punk girl who cuts herself regularly with sharp objects. When she finds her boyfriend having sex with Jessica in a bathroom stall at a rave, her romantic illusions collapse and she has to face the fact that she's been running away from her mother's insanity. Right when things look their worst though, Skye is helped by Mol, a pagan who becomes her true friend, and Lorri, a graceful volelyball player with whom she finds real love. From them she learns how to feel authentic emotions in a culture of poseurs and New Age charlatans. In this anti-coming-of-age novel, where growing up is irrelevant, this is the best gift of all.
About the Author
Bett Williams was raised in California. She resides in Santa Fe, New Mexico. Girl Walking Backwards is her first novel.
Praise For Girl Walking Backwards…
"Bett Williams makes you laugh and then makes you feel guilty for laughing. Girl Walking Backwards is brilliant Southern gothic merged with punk rock and moved West. An honest, tender, and nasty rendering of self-mutilation and New Age fascism, this book establishes Williams as one of the most original novelists around." --Barry Graham, author of The Book of Man and Before

"Girl Walking Backwards is about style and vulnerability and trying to grow up in a world without adults. Author Bett Williams is smart, charming, writes about characters engagingly, and knows how to drive a sentence." --Blanche McCrary Boyd, author of Terminal Velocity, The Revolution of Little Girls, and The Redneck Way of Knowledge

"Authentic in both pain and humor, Girl Walking Backwards is the tale of a girl lost, whose plight is as touchable as it is believable." --Steven Levenkron, author of The Best Little Girl in the World, The Luckiest Girl in the World and Cutting: Understanding and Overcoming Self Mutilation
Advertisement