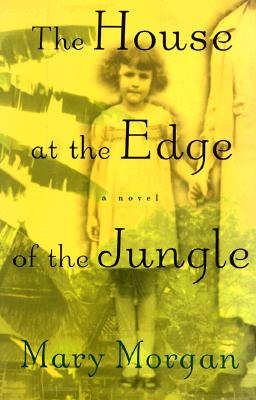 The House at the Edge of the Jungle (Hardcover)
Minotaur Books, 9780312198985, 224pp.
Publication Date: December 1, 1998
* Individual store prices may vary.
or
Not Currently Available for Direct Purchase
Description
When Victor Cartwright is sent to Malaya on a business trip, he invites his sister, Isabel, to go with him. Isabel, haunted by memories of her childhood in the jungle, has always longed to return to the country where she and Victor were born. She was six years old and Victor a baby when they were evacuated back to England just hours before Malaya fell to the Japanese in 1942. But their parents were left behind, their fate never known. While Victor accepts that their parents met the same end as many others in those last days of the Empire, Isabel is sure there is more to the story.
In Kuala Lumpur, on a visit to the house where they lived before the Japanese came, the house Isabel has dreamed of for so long, she begins to recall those dim and distant days. The house is full of ghosts for her, exotic and troubling, and when Victor meets with an accident there, Isabel is convinced it holds some terrible secret. She sets off alone to explore the enigma of her parents's lives, and through Oliver Bailey, an Englishman who once knew them, and an even more surprising figure from the past, she finally unravels the long hidden mysteries.
About the Author
Mary Morgan was born and raised in Great Britain but has lived in Seattle, Washington, since the 1970s with her husband and three children. Originally trained as a nurse and midwife, Morgan has also tried various other jobs, including that of flight attendant, antique dealer, and hotel manager. She has published numerous short stories and novels, including "The House at the Edge of the Jungle," a tale of an Englishwoman's search for her past during World War II in the Far East.
Advertisement