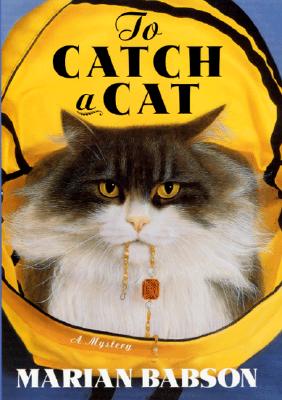 To Catch a Cat (Hardcover)
Minotaur Books, 9780312209186, 192pp.
Publication Date: November 1, 2000
Other Editions of This Title:
Mass Market Paperback (4/1/2002)
* Individual store prices may vary.
Description
The last thing eleven-year-old Robin wants to hear is that his mother and her new husband are extending their honeymoon indefinitely. Not that staying with his Aunt Mags is so bad, but there's her boyfriend to contend with, and the members of the school gang are insisting that he complete a dare before they let him join the group. They want Robin to kidnap Mrs. Nordling's prize-winning cat when no one is home.

Getting into the Nordling's house is easy and Robin manages to find the cat and put him in his bag. As Robin is leaving, however, he stumbles upon a terrifying scene-Mr. Nordling leaving the master bedroom with blood all over his body. Robin is momentarily paralyzed and then flees down the stairs. He can't be sure whether or not he has been seen, but realizes that in order to stay safe he will have to hide the unusual-looking cat.

Meanwhile, Mr. Nordling is getting desperate. He knows that if he can find the unmistakable cat he will also find the witness to his brutal crime. He begins a frantic search for the young boy, but his infuriating neighbor won't leave him alone. She is beginning to understand what happened that night and he decides that he will have to deal with her too.

In her 36th published mystery, Marian Babson delights readers again with her usual charm and lighthearted humor. To Catch a Cat will capture the hearts of feline lovers and mystery fans alike.
About the Author
Marian Babson was born in Salem, Massachusetts, but has spent most of her adult life in London. She is a full-time writer and has published over thirty mystery novels.
or
Not Currently Available for Direct Purchase