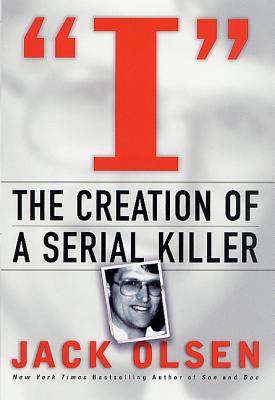 I (Hardcover)
The Creation of a Serial Killer: The Creation of a Serial Killer
St. Martin's Press, 9780312241988, 352pp.
Publication Date: August 20, 2002
Other Editions of This Title:
Paperback (8/18/2003)
Mass Market Paperbound (8/18/2003)
* Individual store prices may vary.
Description
Prize-winning journalist Jack Olsen, armed with unprecedented access to one of the most infamous serial killers in American history, provides a fascinating glimpse into the mind of a murderer in the killer's own words . . .
In February 1990, Oregon State Police arrested John Sosnovke and Laverne Pavlinac for the vicious rape and murder of Taunja Bennet, a troubled 23-year-old barfly who had suffered mild retardation since birth. Pavlinac had come forth and confessed, implicating her boyfriend and producing physical evidence that linked them to the crime. Authorities closed the case.
There was just one problem. They had the wrong people.
And the real killer wasn't about to let anyone take credit for his kill. Keith Hunter Jesperson was a long haul truck driver and the murderer of eight women, including Taunja Bennet. As the case wound through police precincts and courts--ending in life sentences for both Sosnovke and Pavlinac--Jesperson began a twisted one man campaign to win their release. To the editors of newspapers and on the walls of highway rest stops, Jesperson scribbled out a series of taunting confessions:
I killed Tanya Bennett . . . I beat her to death, raped her and loved it. Yes I'm sick, but I enjoy myself too. People took the blame and I'm free . . ..Look over your shoulder. I may be closer than you think.
At the end of each confession, Jesperson drew a happy face, earning for himself the grisly sobriquet "The Happy Face Killer."
Based on access to interviews, diaries, court records, and the criminal himself, I: The Creation of a Serial Killer is Jesperson's chilling story. It chronicles his evolution from angry child to sociopathic murderer, from tormentor of animals to torturer of women. It is also the story of the fate that befell him after two innocent citizens were imprisoned four years for one of his killings.
Edgar Award winner Jack Olsen lets the killer to tell his story in his own words, offering unprecedented insight into the twisted thought process of a serial murderer. Olsen takes his readers along on Jesperson's vicious cross-country killing spree, letting him describe how he played his "death game" with eight innocent victims and how he finally came to grips with the fate he deserved.
I: The Creation of a Serial Killer is one of the most revealing and insightful pieces of crime reporting ever published.
About the Author
Jack Olsen (1925-2002) is the author of thirty books published in fourteen countries. A former bureau chief for Time, he has written for Vanity Fair, Sports Illustrated, People, Paris Match, and Reader's Digest. He has won the National Headliners Award, citations for excellence from Columbia and Indiana Universities, three Edgar Award nominations, and the 1990 Edgar for Doc: The Rape of the Town of Lovell.
Praise For I: The Creation of a Serial Killer: The Creation of a Serial Killer…
"Truly insightful, the book provides a valuable, illuminating look into the phenomenon of the murdering mind." —Investigative reporter Maury Terry, best-selling author of The Ultimate Evil
"The most disturbing and illuminating book ever written. Bar none. "I" is not for the faint of heart..." —Gregg Olsen, best-selling author of Bitter Almonds, Abandoned Prayers, The Confessions of an American Black Widow and If Loving You Is Wrong