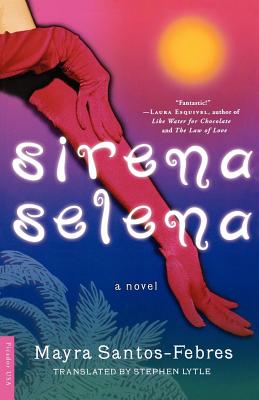 Sirena Selena (Paperback)
A Novel
Picador, 9780312263928, 224pp.
Publication Date: August 1, 2001
Other Editions of This Title:
Hardcover (8/1/2000)
* Individual store prices may vary.
Description
Discovered by Martha Divine in the backstreets of San Juan, picking over garbage, drugged out of his mind and singing boleros that transfix the listener, a fifteen year old hustler is transformed into Sirena Selena, a diva whose uncanny beauty and irrisistable voice will be their ticket to fame and fortune. Auditioning for one of the luxury hotels in the Dominican Republic, Selena casts her spell over Hugo Graubel, one of the hotel's rich investors. Graubel is a powerful man in the Republic, married with children. Silena, determined to escape the poverty and abuse s/he suffered as a child, engages Graubel in a long seduction in this mordant, intensely lyrical tragi-comedy - part masque, part cabaret - about identity (class, race, gender) and "the hunger and desire to be other things."
About the Author
Mayra Santos-Febres is Associate Professor of Literature at the University of Puerto Rico. She has published two books of poetry, and her short stories have won many prizes, including the 1994 Letras de Oro Prize from the University of Miami and the 1997 Juan Rulfo Prize, awarded by Radio Sarandi in Paris. In 1997 her two collections of short fiction were translated into English under the title Urban Oracles.
Stephen Lyttle
has translated Laura Restrepo's
Leopard in the Sun,
Javier Gonzales Rubio's
Loving You Was My Undoing
, and Laura Esquivel's
Intimate Succulencies,
among others. He lives in Los Angeles.
Praise For Sirena Selena: A Novel…
"Santos-Febres examines questions of sexuality and power . . . blend[ing] lyrical hyperbole with social observation . . . in her lush and tragicomic first novel." —The New York Times Book Review
"This impishly sensual novel is an often hilarious anatomy of gender confusion and reminiscent of the classic silent film The Blue Angel . . . The boy-girl Selena is as sweetly bedazzled as any hero-heroine out of a Shakespearean comedy." —Kirkus Review
"What Puig did to transform the way we think of American film, Santos-Febres has managed for Latin music. Sirena is fantastic! Like Cesaria Evora she'll come to haunt you, like Marc Anthony she'll steal your heart. The Grammys will have to invent a new category -- Best Album of the Year in Fiction." —Laura Esquivel, author of Like Water for Chocolate and The Law of Love