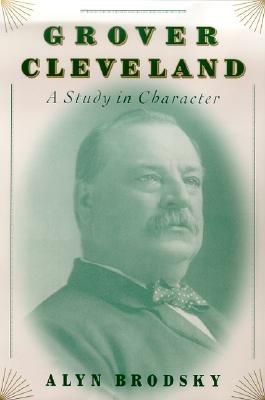 Grover Cleveland (Hardcover)
A Study in Character
Truman Talley Books, 9780312268831, 512pp.
Publication Date: September 1, 2000
* Individual store prices may vary.
Description
Grover Cleveland: A Study in Character is the first comprehensive study of our 22nd and 24th president in nearly seventy years. This distinguished leader, the only Democrat elected to the presidency between the Civil War and World War I, rose to political prominence through the ranks of mayor of Buffalo and governor of New York before his election to this nation's highest office.

Always concerned with the majority, never the favored few, Cleveland believed his ultimate allegiance was to the nation, not to a political party, and he acted on his strongly-held beliefs throughout his entire political life. At first considered an enemy of labor because of his firm handling of the bloody Chicago Pullman strike, many historians have overlooked Cleveland's numerous accomplishments, including his heroic quest to improve the quality of life for American Indians, his battles against the railroads and big business to prevent the destruction of American land, and his insistence on tariff reduction and remaining on the Gold Standard, which saved the nation from bankruptcy. The only president to be elected to two nonconsecutive terms, Grover Cleveland was the only president to be married in the White House and also the first to have a child in the White House.

Brodsky's engrossing work follows Grover Cleveland through his early life in upstate New York, his career as a trial lawyer, mayor, and governor through to his first and second presidencies and his last years as a lecturer and beloved member of the administration at Princeton University. Each chapter will cause readers to reevaluate our perception of this underrated President who, in his dying words said, "I tried so hard to do right," and to evaluate him in the context of his successors.
About the Author
Author of three earlier biographies, " Alyn Bordsky" was also Editorial Director of two multi-volume encyclopedias, one on American History, the other on the Bible. He has also lectured on history and classical music, served as a combat correspondent and the feature writer, movie critic, and columnist for Pacific Stars & Stripes, and has been a book critic and columnist for a number of U.S. newspapers. He is currently working on a biography of Frances Folsom Cleveland, Grover Cleveland's wife.
or
Not Currently Available for Direct Purchase