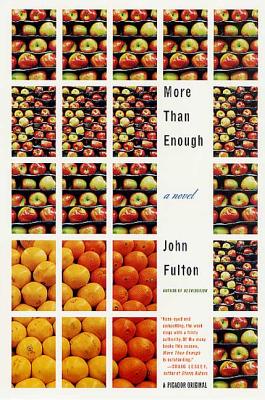 More Than Enough (Paperback)
Picador USA, 9780312276751, 192pp.
Publication Date: August 1, 2002
Description
John Fulton's "More Than Enough" is a powerful debut novel about a month in the life of one American family as they struggle to pull together and break apart in Salt Lake City, Utah
After a gang of neighborhood boys attack Steven and his sister Jenny and dislocate Steven's shoulder, the Parkers live well on the resulting settlement money. Their dream of success seems fulfilled. But their period of high living soon ends, and each family member grasps at what they want most. Jenny, the 14 year-old baby of the family, longs for normalcy, a state she tries to achieve in her Mormon friends' religion and life. A stubborn optimist, Steven's father clings to his hopes of success even as his more practical wife tires of his dreams and longs for stability. For Steven, nothing is more important than keeping his teetering family together.
About the Author
John Fulton was raised in Utah and Washington State, and attended the University of Michigan MFA program.He currently lives in Ann Arbor, where he teaches writing at the University of Michigan. He is also the author of the novel Retribution.
Praise For More Than Enough…
"John Fulton's collection Retribution was the best first book I read last year, and his follow-up is a strongcandidate for the best first novel of this year. A rigorous portrayal of the contemporary family, More Than Enough is riveting in its emotional acuity and unflinching honesty." —Peter Ho Davies, author of Equal Love
Advertisement